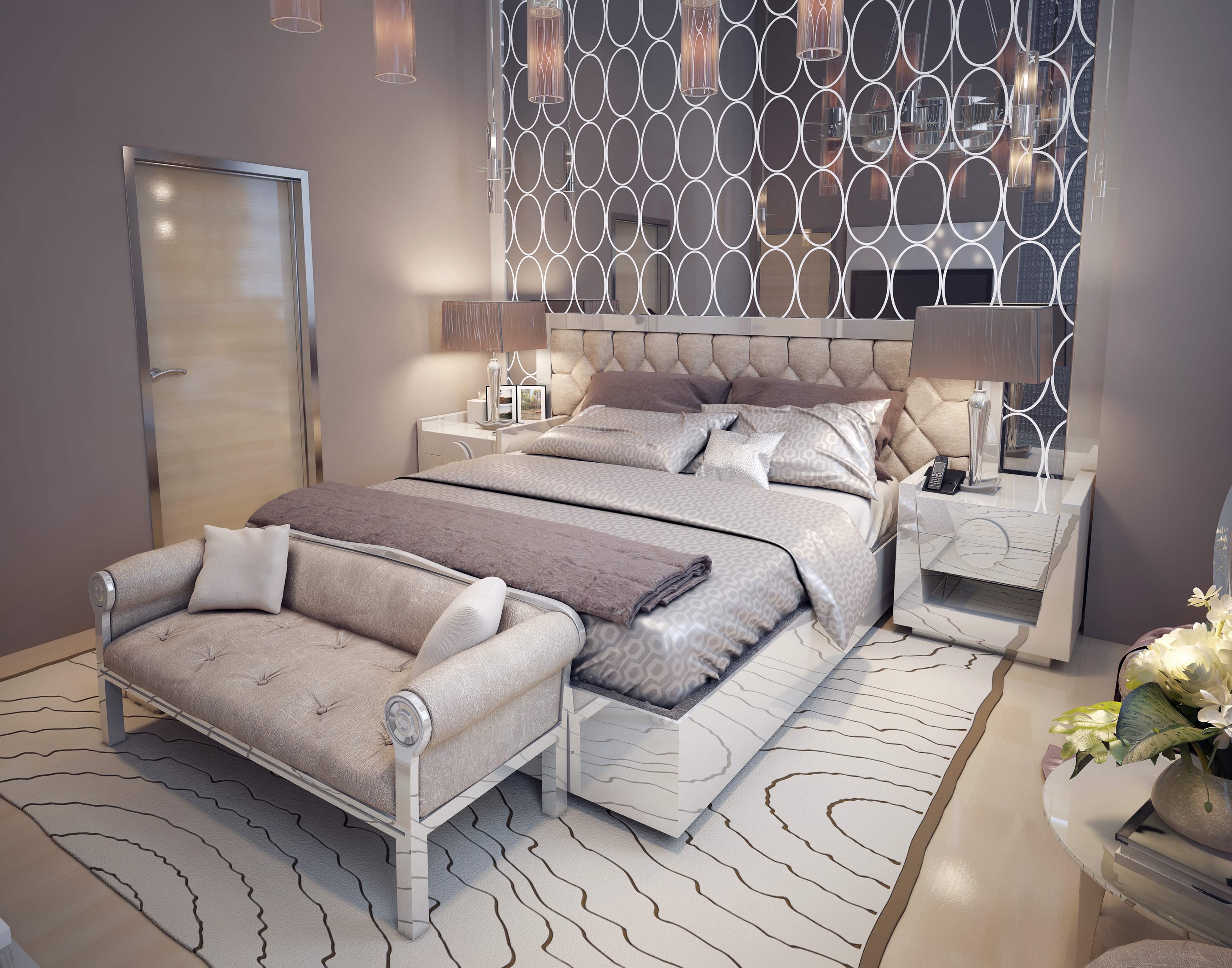 Do you ever find yourself coming home to a dark apartment? We're not talking about a late night or the sun setting earlier than usual; when we say dark apartment, we mean a truly dark space. Are your windows small? Is your home facing away from the sun? Though it can seem like a chore to brighten a dimly lit apartment, there are a few simple things you can do to enhance the light in your space. Below are some ideas on how to combat a dark apartment.
Mirrors
We all know that mirrors can make a small space feel much larger, but did you know the same theory works with lighting? A strategically placed mirror can open your apartment up to space and light. You can choose an accent mirror and hang it across from a lamp or window to enhance brightness. Alternatively, a full-length mirror can be angled to project light upwards.
Variety is the Spice of Life
When it comes to brightening a dim space, variety is key. Though it may seem instinctual to choose only floor length or table lamps–choose both! Relying only on an overhead light to keep your apartment bright does no one any favors. Chances are it creates "lighting fatigue." That feeling when you've been trapped in a windowless office all day. Who wants to feel that at home? Lamps and lights at different heights will disperse light in a way that's more comfortable and pleasing to the eye.
Mind Your Shade
When trying to combat a dark apartment, your shade matters almost as much as the lamp. Darker shades will force light through the top of the lamp, while white or lighter colored shades will help disperse light through the shade. Another option is to skip the shade altogether. Edison bulbs are a trendy option that can help illuminate your apartment in a way that's bright, but not overwhelming.
Invest in Some White Accents
Who said white has to be boring? In a dark apartment, white accents can be the brightness you need to lift your mood. We're not saying to drape everything in white, but a few accents here and there can make a big difference. Need a carpet? Try a white one. A strategically placed white carpet can open up your apartment and give the illusion of brighter light. If you have windows, hang white curtains around them. White, airy curtains can help enhance what natural light you do get in your apartment. Also, longer curtains can give the illusion that your windows are bigger and brighter.
Have you dealt with dark apartments before? What are some of the ways you've had to combat a dark apartment? Share them with us at #LifeatWeidner.
-The Weidner Team"