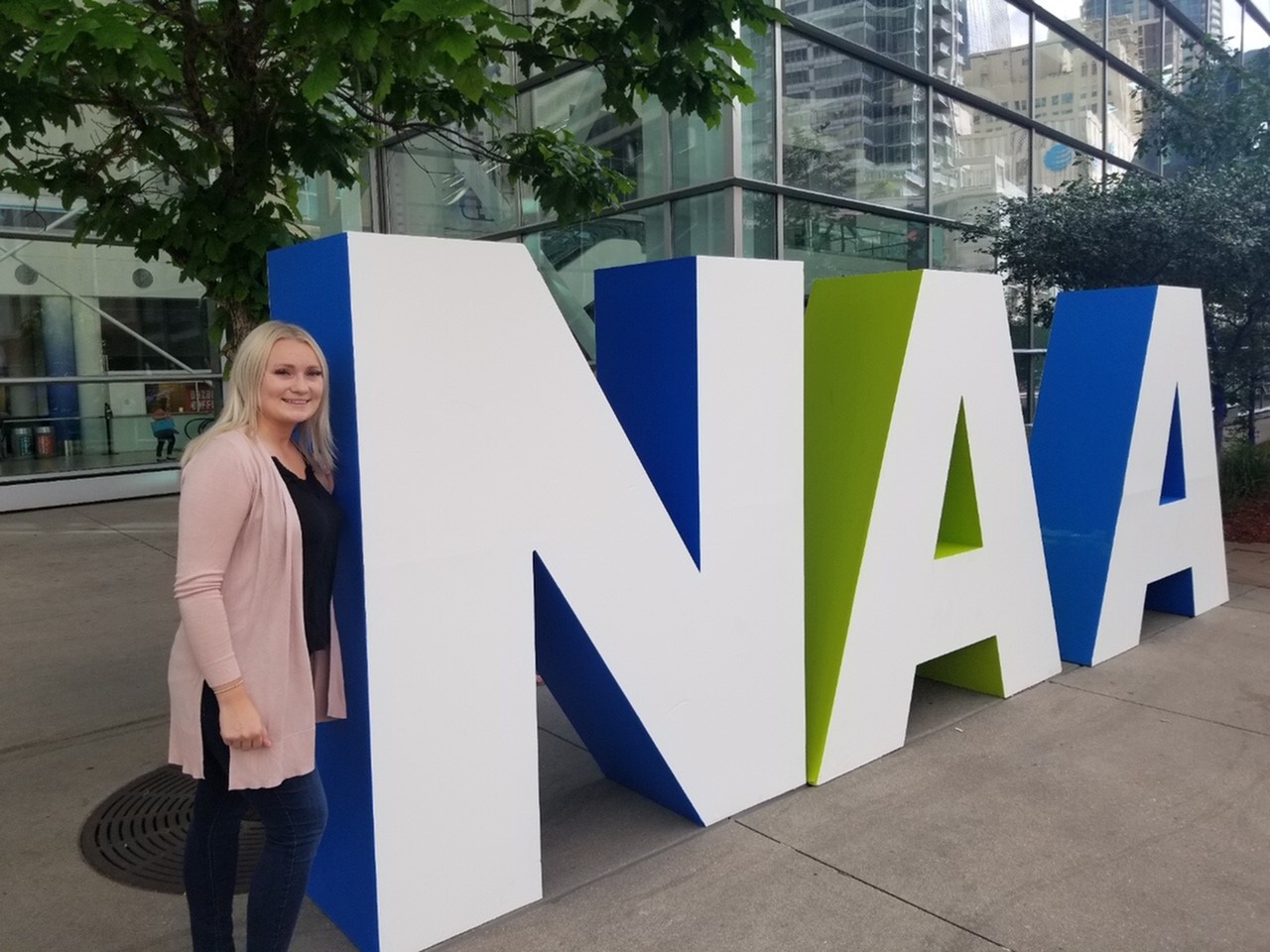 In their first-ever scholarship, the National Apartment Association recently awarded Jessica Fowler, among 19 other recipients, the 20 in their Twenties scholarship!
Jessica, who is Weidner's Community Director at Riverside9 Apartments in Wenatchee, WA is originally from Alaska and has worked in the apartment industry for 7 years.
The 20 in their Twenties Scholarship recognizes the "best and brightest in the rental housing industry." Winners received complimentary airfare, lodging, and full registration to the recent "Apartmentalize 2019" conference held in Denver, CO.
The National Apartment Association "envisions a world where rental housing is a valued partner in every community" and is the go-to source for apartment industry professionals, "serving nearly 160 affiliates, over 82,000 members and the more than 9.7 million rental housing units they operate globally." Their annual Apartmentalize Conference is the largest event in the industry, attracting more than 10,000 attendees, offering industry-specific education, networking events, and a trade show featuring more than 500 supplier partners.
Jessica was in good company, competing with 90 other applicants who were required to submit a full application packet that included a resume, video clip, a letter from their future self in the 20 in their Twenties Class of 2019, two letters of recommendation, and their thoughts on emerging, impactful trends and technology in rental housing.
Join us in congratulating Jessica on this impressive win and follow the social media campaign on NAA's Twitter account. Also, look for more news featuring the 20 in their Twenties scholarship in a forthcoming UNITS magazine.
Thanks to Jessica and all of our dedicated employees who help to make Weidner the best place to call home.
-The Weidner Team