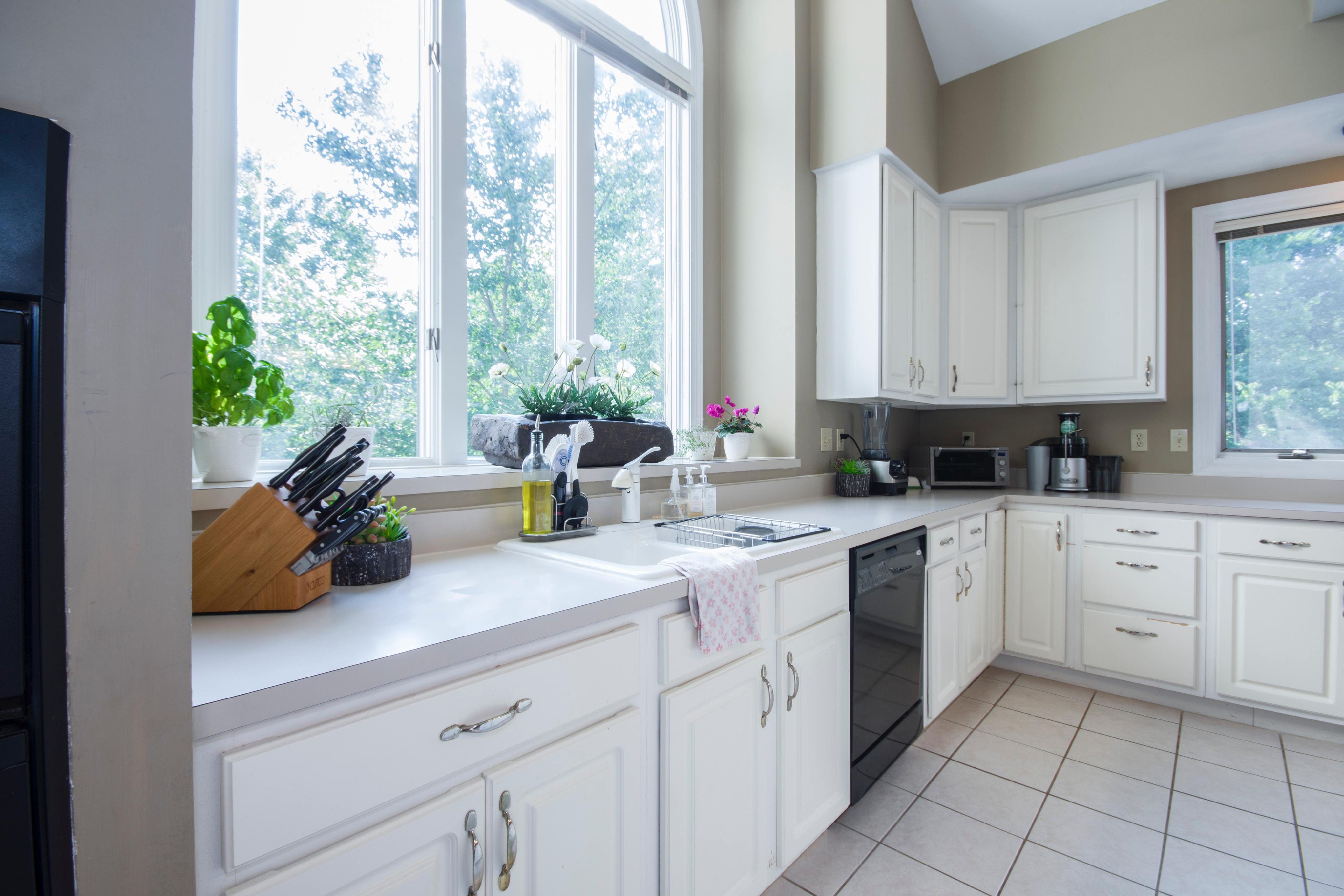 Nothing tastes better than cooking with fresh herbs. Luckily for you, it's easier than most would think to start your own herb garden. Contrary to popular belief, you don't need a large backyard, or any backyard at all, to grow an edible garden. We're sharing the simple steps to create and cultivate a container herb garden in your kitchen.
Start With Light
One of the most important things a plant needs for healthy growth is sunlight. When setting up your herb garden, try to find a window or shelf where it can get at least 4, if not 6, hours of sunlight every day. We know good sunlight can be hard to find, so you can always put a grow bulb into a table lamp and give your plants a little artificial love. Don't forget, as the year progresses and light patterns change, you may need to move your plants. Also, don't forget rotation. Whenever you remember, rotate the plant pots so different angles face the sun; this keeps your herbs from growing unevenly.
Mind The Dirt
Choosing the right soil is key to growing a healthy herb garden. Soil that's too heavy can trap water and kill your plants. Some herbs need loose soil that drains quickly, some need succulent soil, and some need regular potting soil. Each plant will have its own specific need. We suggest purchasing herbs in person at your local nursery or hardware store. Any knowledgable employees can assist you in making the right soil decision.
The Care and Keeping of Herbs
This section is possibly the most important. After you've chosen your herbs and soil, the next step is a container. You want to pick something that has good drainage. Preferably a pot with a saucer or something similar. One thing we know for sure, it's easy to care too much for your plants. Lots of herbs die quickly from overwatering and over-fertilizing. Don't love your plant to death. Make sure you're keeping it on a good and healthy schedule.
Harvest Season
The best part of starting a garden is harvesting your plants and using the herbs for your kitchen concoctions. Just be sure not to overharvest. When clipping your herbs, only clip a third of the plant at a time. This allows your plant to keep a strong base and continually produce more. Also, don't forget to prune your herbs. Each herb requires different pruning; we recommend looking up your chosen herbs and see what care they may need.
The Fun Part
Now that we've gone through the boring bits, it's time for the fun part; picking your herbs! First thing's first, check what dishes you cook most and how you cook them. Gauge which herbs you use most often and go from there. The herbs that grow best inside are basil, bay laurel, chives, mint, oregano, parsley, rosemary, and thyme. Each of these herbs can be purchased as seeds or a pre-sprouted plant. Simply go to your local nursery and see what they have.
Have you had any success with herb gardening? Are you planning to grow some herbs in your kitchen? Let us know and share your photos with us at #LifeatWeidner.
-The Weidner Team