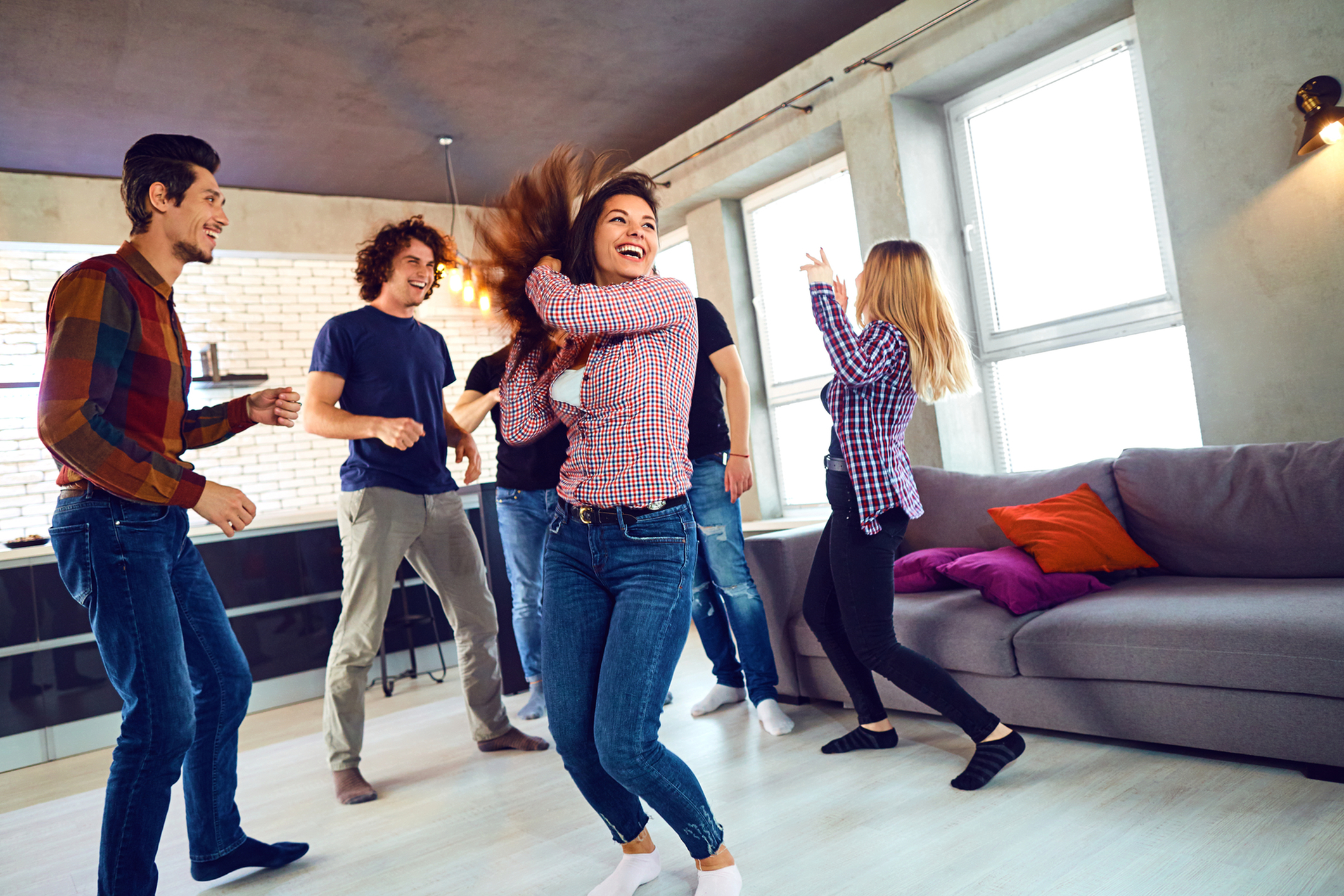 The size of your party doesn't have to be dictated by the size of the space it's hosted in. We get it, you may feel worried about bringing a large group of friends into your home and not having the space to properly entertain. No problem! By implementing the following tips, your party's only limit is your imagination.
Don't Stress About Seating
If you are used to having the place to yourself, chances are, you only have a few chairs scattered around the place. Don't run out and purchase chairs just for this one event; instead, come up with creative seats for your guests. Put some pillows and blankets on the ground for your friends to sit on; this can create a cozy, bohemian vibe, leading to a more intimate gathering. If your friends and having a good time, they won't mind sitting on the floor.

Open up the Space
Don't be afraid to redecorate for the party. Move the furniture around and place large, bulkier objects along the wall; this will maximize the open area, leaving room for socialization. You can even consider moving furniture to the other rooms that your guests will not be utilizing to make room for people to stand, dance, or sit. The less cluttered the space, the more roomier it will feel for you and your guests.

Consider the Flow
Even in your home, it's possible to have a traffic jam, so when planning your party, consider the flow of things and organize accordingly. For example, don't place food or snacks near the door o you may encourage a group gather to there, thus blocking the entryway. If you set up a buffet in the kitchen, place the plates where you want the line to start and make sure it will not block an important area such as the fridge.

Now that you know more about planning a big party in a small space, keep the aforementioned tips in mind during the planning process. Here at Weidner, we offer apartments of all sizes; however, don't let the square footage of your home determine the square footage of the fun!