Fall Decor Ideas for your Weidner Apartment
Is fall your favorite time of year? If it is, there's a huge chance you'll want to fully immerse your apartment in pumpkin spice everything; however, let's not be hasty; there are many ways to incorporate the fall season into your apartment without overdoing it.
Fall Color Palettes
To subtly bring the crunching leaves inside of your apartment without the mess, simply incorporate their colors into your decor; this can be done throughout your entire home! For example, put your old towels and washcloths in storage and bring in some red, orange, and rust colored ones instead. These colors may seem a little unusual to have in the bathroom, but they will create the desired effect!
Light Some Candles
Nothing screams "fall" quite like a pumpkin-spice-scented candle. Not only will the candles give your apartment a lovely aroma, but they will also create a warm and comforting environment with the glow they emit. For an added effect, purchase a candle holder with fall shapes engraved into it which will reflect on the walls around you.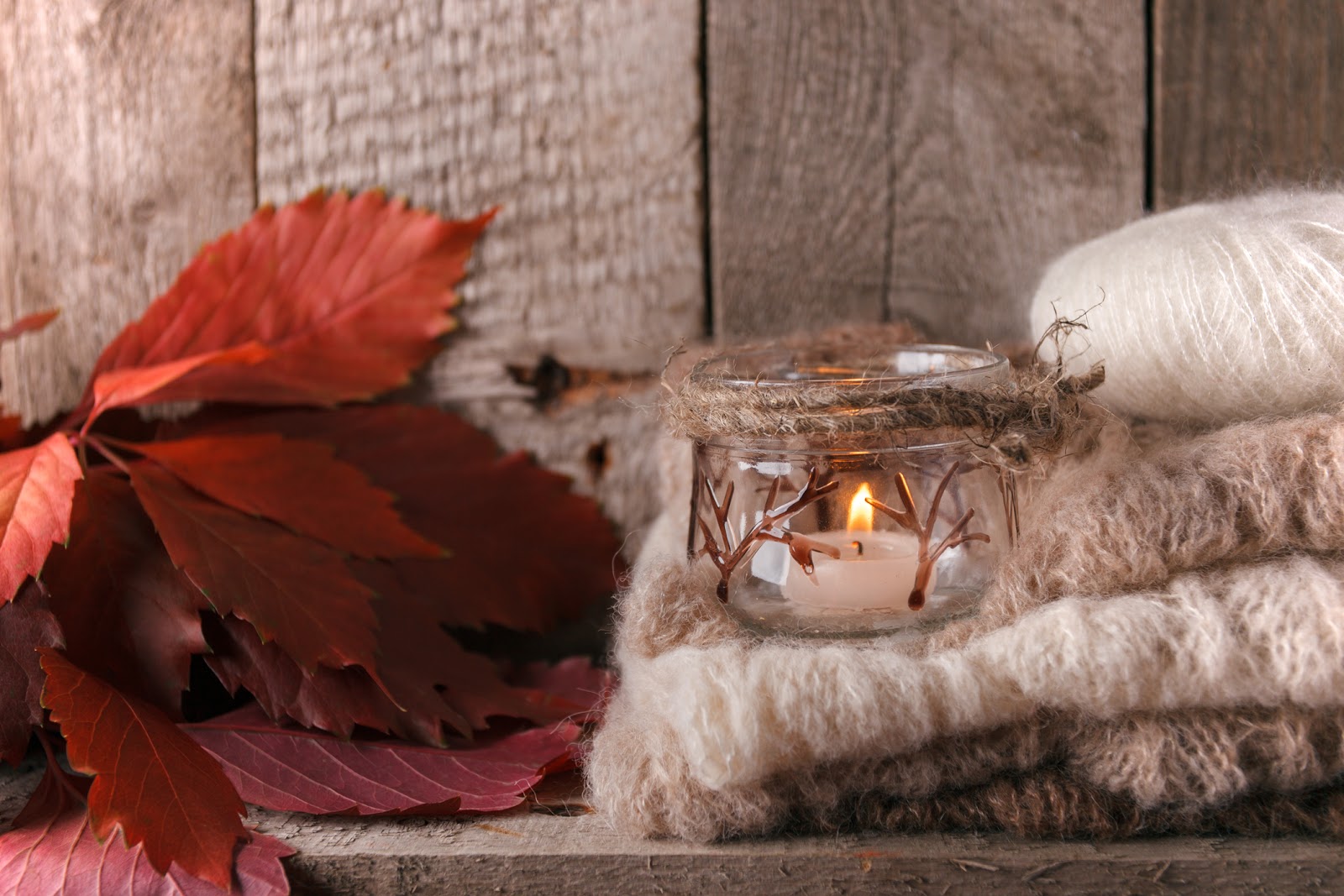 Make a Wreath
Get creative this season by making your own fall wreath! These can be used to dress up windows, doors, or any empty spaces in your home that could use a pop of color. Grab some supplies from a local craft store, then select what fall component you want to feature. Some popular fall wreath ideas include: pine cones, leaves, corn husks, and mini pumpkins and gourds.
Grab some Blankets & Throws
One of the best aspects of fall is the sweater weather! After a long day, nothing sounds better than cozying up in a fuzzy blanket with a hot chocolate and a good book. So, break out all of the blankets you have in storage and give them a new home in the living room.
Fill Up Some Vases
Do you have empty vases sitting in the cupboard? Why not grab them and put them to good use? You can fill the vases with anything that feels like fall to you, from candy corn and mini pumpkins, to leaves and twinkling lights, and everything in between.
Hot Chocolate Station
On your next evening in with family and friends, make a hot chocolate station. This simple but fun idea can go a long way towards making your house feel like a home. Grab some mugs, fill mason jars with toppings like marshmallows and candy corn, purchase some hot chocolate packets and whipped cream, and you'll have all the ingredients necessary for a cozy evening in.
Now that you have a few ideas for how to bring the fall season indoors, let's get started! DO you have other fun ideas you like to use to celebrate autumn? Let us know in the comments below.