Whether you enjoy knitting, sewing, or scrap-booking, as a crafty person, you need your own space to create! When it comes to apartment living, there are many ways to make the most out of the space available to you and literally craft a crafting space.
Crafty Corner
If you live in an apartment, you most likely do not have an entire spare bedroom you can utilize for arts & crafts, but who needs a whole room when just a corner will work great? Pick a corner of the apartment to designate for crafting. We recommend choosing one that isn't within the direct line of sight from the front door as a crafting tornado is more than likely to occur during your creative streaks. Consider using a corner that's out of the way and rarely used by others, then it's time to set up shop!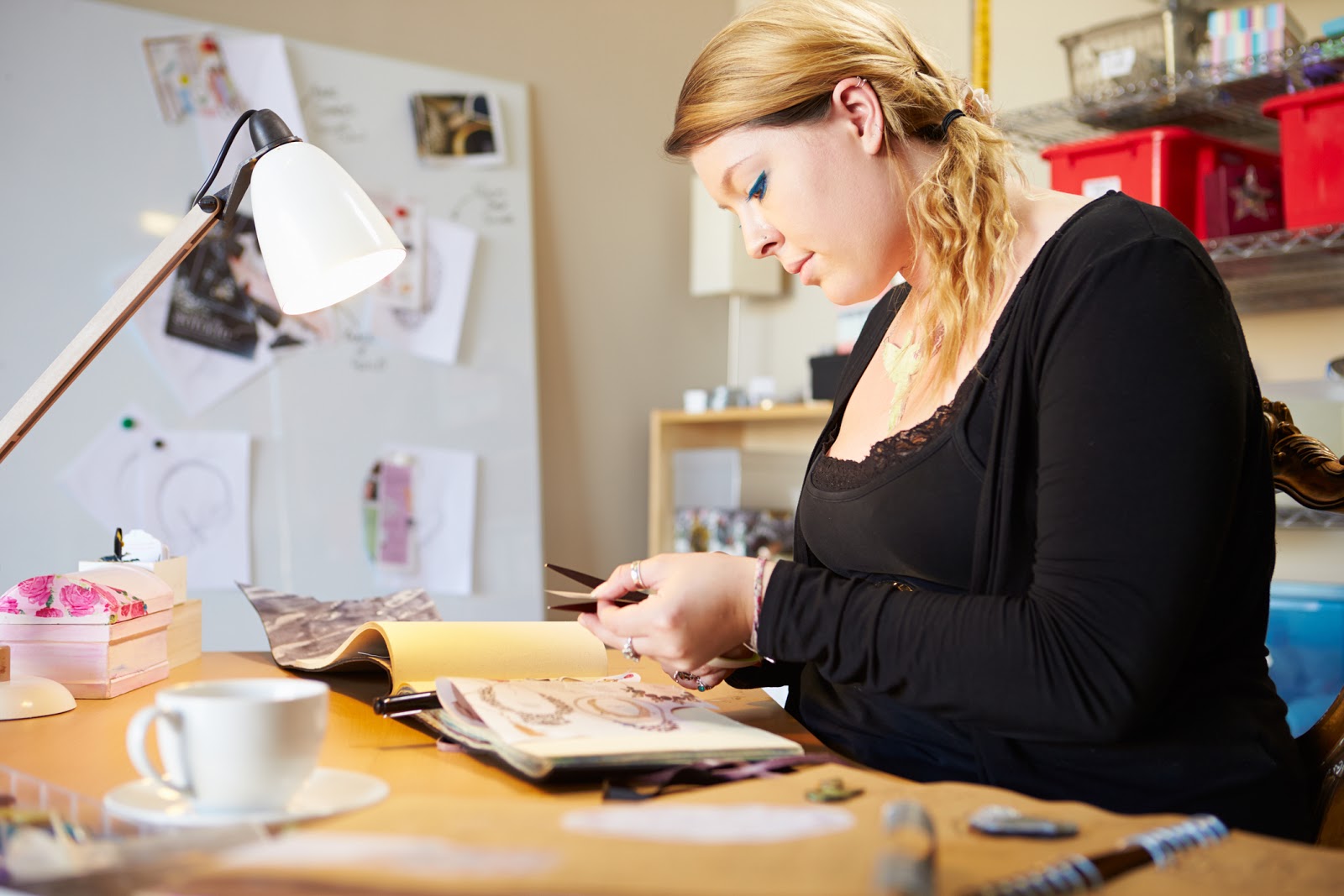 Organizers
Organization is key when it comes to crafting. You work with so many tiny objects that are easy to lose or drop such as beads, scraps of material, etc. So come up with a system to keep everything in place. A cute and trendy idea is to utilize mason jars as they hold everything together and can be tightly sealed. You can even take it to the next level with some chalkboard paint and write their contents on the outside. Also consider using some wicker baskets to store larger crafting components such as fabrics, drawing materials, crafting tools and more as a way of hiding things in plain sight.
Protection
Your arts and crafts should not be limited by where you live, but you should keep in mind the safety and protection of your home. If you regularly work with paint, superglue, bleach, or other materials that could potentially cause stains, be sure to cover the carpet and walls since you most likely gave a security deposit when you moved in, and you don't want to lose that money due to a crafting catastrophe. It's always better to be safe than sorry.
Now that you have some tips on creating the crafting corner of your dream, it's time get started on it! It's the perfect season to begin making Halloween decorations, Thanksgiving decorations, and even homemade gifts for Christmas. Let us know your crafting goals in the comments below.