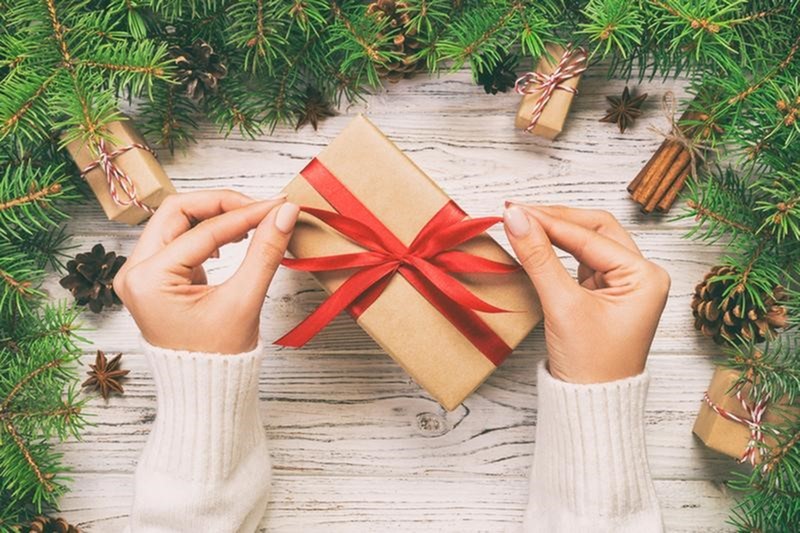 It's never too early to start saving for anything. The best way to save is by setting a goal or intention, then creating a strategy to reach that goal. With the holidays quickly approaching, we may be thinking about our holiday gift list, so we also need to budget so we can start to purchase or make presents for our loved ones.



Here are 3 helpful tips to help you save the money you'll need for the holidays:



Take a cue from your surroundings. As you've observed since autumn arrived, every department store takes the season change as their cue to start decorating for Christmas and other December holidays. Whether we like it or not, it does serve as a reminder that the holidays are right around the corner. The good news is, this also signals that there are still a couple of months left to save some money! Every time you shop from now until the holidays, use the surrounding holiday decor as a visual reminder to not overspend on items we truly don't need, and to instead stash that cash away to use for gifts.



Create more affordable traditions. Think about the upcoming winter holidays and how you want to celebrate them. Do you want to prioritize the look of the party over gifts? Do you want gourmet food or perhaps a simple potluck? Do you want fancy gift-wrap or can you choose a simple DIY gift-wrap option with recycled material instead? Focus on the most important aspects of the holidays — such as spending tome together with friends and loved ones — and recognize that you don't have to break the bank to entertain.



Consider moving the holiday. Some families save money during the holidays by waiting a few days to celebrate them together. Besides beating holiday traffic, another advantage can be saving a significant amount of cash on post-Christmas sales for gifts and decor. If you're planning on visiting your loved ones or having them over, think about celebrating the winter holidays together over the following weekend or at the end of the year.



There are so many ways to save for the holidays. The most challenging part may be cutting way down on unnecessary expenses for a bit in order to pad your wallet for the gift-giving season, but when you see the look in the eyes of the recipients of your thoughtful presents, any sacrifices you made will feel well worth it.



At #LifeAtWeidner, we believe you can do it! If you have any other tips for saving money for the holidays you'd like to share, let everyone know by commenting below.