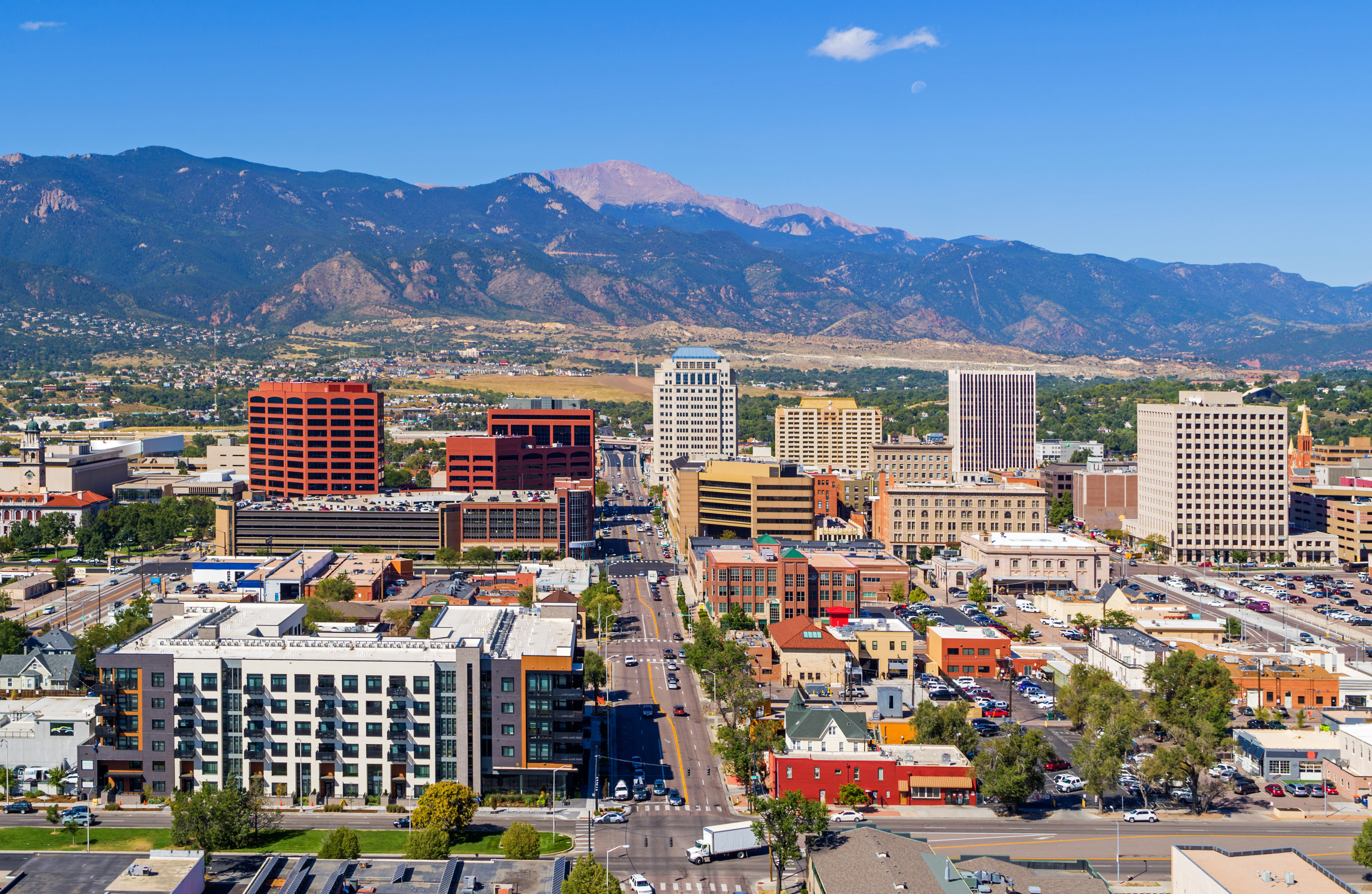 Whether you're moving to Colorado Springs for work, school, or just to be closer to the mountains, relocating can be an exciting, and at times, overwhelming process. When looking at a move from a logistics standpoint, can seem like you'll never have enough time to complete the endless tasks. But if you break down your relocation process into manageable steps, you begin to enjoy the new change!
If a move to Colorado Springs is in your future, put these three action items on your list of things to do first. Once they're complete, you'll feel more settled and can enjoy The Centennial State like a true local.
Explore The Area
Colorado Springs is a beautiful and vibrant city. It is diverse, with an emphasis on outdoor recreation, art, music, good food, culture, and community. When you think of Colorado Springs, you may think of snow-capped mountains and sprawling nature preserves, but it also offers pockets that are more rural, urban, and everything in between.
Northern Colorado Springs is home to many new developments and planned communities. It offers affluent residential neighborhoods with breathtaking views of the mountains. It also offers some of the city's natural attractions with easy access to popular trails. Northern Colorado Springs is a rapidly developing suburb and is home to many big businesses. With some of the area's most popular dining, shopping, and tourist attractions, Northern Colorado Springs is quickly becoming a popular place to call home.
Eastern Colorado Springs can be defined by its gently rolling landscapes, mature shade trees, and well-established neighborhoods. This area was popular during the 70s and has maintained a lot of its historic charm. This is a popular destination for growing families and busy professionals looking for a traditional suburban neighborhood close to highly rated schools, shopping, and restaurants. You won't find a lot of new development in this area, but that's what the locals love about it!
Downtown Colorado Springs has something for everyone. Downtown is equal parts a bustling financial district and a vibrant art and cultural hotspot. It offers a wide range of housing options, including historic Victorian mansions, small Spanish Style bungalows, and high-end apartments. Because Downtown Colorado Springs is home to many college campuses, apartments like Windtree and Elements at Briargate are popular living options for students and staff from the local colleges and universities. Living in downtown Colorado Springs means being close to the local Farmer's Market, the Downtown Art Walks, local shops, breweries, restaurants, museums, community parks, nature trails, and live music venues.
Find An Apartment
When you get connected to a specific suburb or neighborhood in Colorado Springs, it's time to start your apartment search. The apartment community you choose will be based on many different factors, including rent prices, amenities, and your commute time to school or work. As you tour different apartment communities, you should be prepared to ask a specific set of questions that will help you to understand each property a little better.
Some questions you should always ask when looking for an apartment in Colorado Springs include:
What application fees and deposits do I need to be aware of?
How much is the rent?
When is rent due?
How can I pay the rent?
What are the rules regarding visitors and parking?
Is this a pet-friendly community?
How is the security?
Is there an on-site management and maintenance team?
What customizations can I make to the inside of the apartment?
Are there plans to make changes to the on-site amenities?
Are there plans to build developments or remodel around the community?
Where is the closest public transit?
These are just a few important questions tentative renters ask before deciding on an apartment. The other questions you may ask will be unique to your specific lifestyle and situation. As you ask these questions, pay close attention to the community's responses. If the staff is eager to answer all of your questions and happy to help you in your apartment searching journey, chances are, they'll provide the same service when you seek help as a tenant.
Get Connected
There are many different ways to get connected in Colorado Springs. There are book clubs to join, sports teams to try out for, and hundreds of different meetup groups for every different hobby and activity. Colorado Springs is a popular place for outdoor recreation, and you can join social groups that focus on activities like fishing, skiing, water sports, and hiking.
One of the best ways to meet community members is to just get out there! Some of the most common places to meet new people when you relocate to Colorado Springs include:
Phantom Canyon Brewery

Shuga's

Garden Of The Gods Park

Good Neighbors Meeting House

The Perk Downtown

Urban Steam

Thorndale Park

The shared amenity spaces in your apartment community
Welcome Home To Colorado Springs
Becoming a Colorado Springs local starts with getting to know the area, finding a place to call home, and building relationships. Luckily, Colorado Springs is a friendly and welcoming place, where it's easy to find your comfort zone while exploring all the city has to offer.
If you're looking for a pet-friendly apartment in Colorado Springs, call us today. We have great properties near downtown and we'd love to help you schedule a tour to find your new home. We love Colorado Springs and we can't wait to show you why!