Whether you've found a summer internship, a seasonal retail job, or a time-delineated opportunity for the next year in Leavenworth, WA, finding an apartment nearby your new job will be important. You'll want a reasonable commute as well as a caring community that will make your time in the area pleasant and stress-free. Leavenworth Haus Apartment Homes in downtown Leavenworth, offers comfortable, modern studio apartments that fit the bill.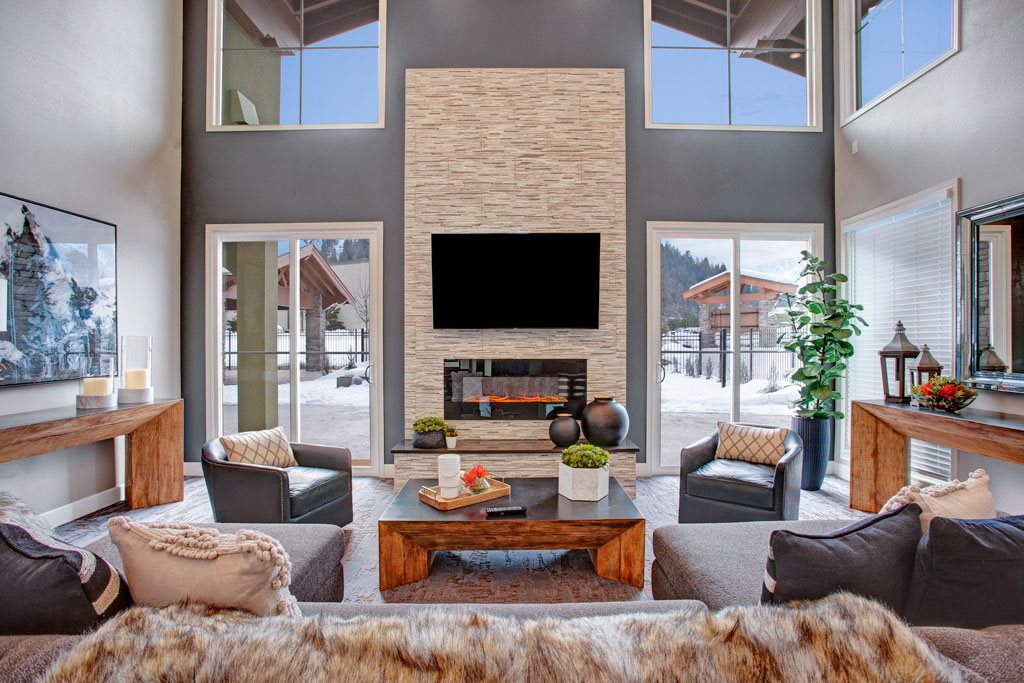 Seasonal Work Abounds
Many opportunities for seasonal work are available in Leavenworth, including positions in retail and shipping during peak purchasing seasons, vacation and tourist positions during the summer, farming and gardening work during harvest times, and other project-based work for a myriad of local companies.
With future job growth increasing at a higher rate than the national average, the Leavenworth area also promises opportunities for more permanent work or entrepreneurial ventures.
Efficiency Studios Provide the Perfect Amount of Space
Although Leavenworth Haus offers studio, one, and two bedroom apartments, these smaller spaces are perfect for seasonal employees who may be working long or odd hours. If you're looking for a comfortable, small space, studios are typically a cozy and less expensive option than larger apartments.
Leavenworth Haus's efficiency studios also include shared kitchens and laundry spaces. This helps keep utility costs down as residents are splitting the cost of these shared spaces amongst their neighbors. You'll still have plenty of room to relax after a long day of work but won't have to worry about maintenance, upkeep, or a long-term living space commitment.
Shared Community Benefits
Like most apartment communities, Leavenworth Haus offers community amenities that are shared by all residents. Enjoy the beautiful surrounding property, complete with a dog park and pet waste stations for your furry friends. You'll appreciate being able to rely on a friendly, professional office and maintenance team to handle the day-to-day living concerns while you are busy at your seasonal position. This frees up your time to allow for more relaxation and recreation after the workday.
Near Entertainment and Recreation
Seasonal work can entail long hours and high-energy environments. That makes it even more necessary to find an apartment in an area with nearby shopping, dining, entertainment, and recreation. You don't want to spend your precious free time driving far for essentials or finding something interesting to do. Leavenworth Haus is centrally located in a quaint community with plenty of delicious restaurants, unique shopping, and outdoor adventures just minutes away.
Ready to See for Yourself?
Give our team at Leavenworth Haus Apartment Homes a call today. We'd be delighted to share our special deals and availability and show you both our studio apartments and larger homes. Whether you're seeking seasonal housing or a more permanent home, you'll find the perfect fit for your lifestyle at Leavenworth Haus!