After a hot summer, the chilly temperatures that fall brings are more than welcoming. From apples to butternut squash, the fruits and vegetables of autumn make for a season of delicious savory and sweet recipes. To celebrate the ultimate time of year, we're kicking off fall with a guide filled with all the knowledge you need to have the best fall-inspired cuisines. This comprehensive guide will take you from Labor Day to Thanksgiving, and includes everything from fall pasta and best apple pies, to seasonal drinks. Before you reach for a pumpkin spice latte, read our blog for autumnal inspiration instead. We promise we won't let you down!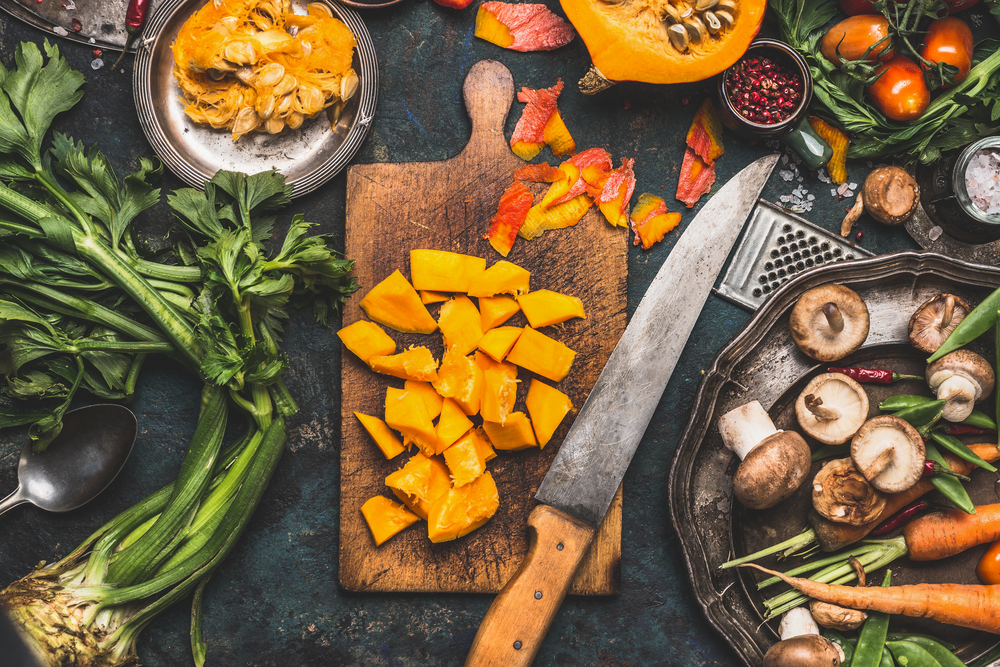 While we miss fruits like strawberries and watermelon that make summers so tasty, we can't wait to start cooking fall squash, apples, and more. Here are a few ideas to celebrate the season's most delicious produce in several different ways. Try these versatile cuisines for fall, including roasted veggies, creamy soups in slow cookers, caramelized brussels sprouts, and more.
Roasted Veggies
Roasted squash and veggie-packed meals are our favorite ways to eat healthy in the fall. Thanks to excellent seasonal produce, these meals are packed with flavor and nutrients. Try creating a dish where you can use as many veggies as possible! A hearty pot-pie without the crust and roasted veggies is a perfect fall meal that can be shared or stored away.
Creamy Soups
What goes better with fall than a deliciously warm soup? Our favorite soup to cook on a chilly day is a creamy tomato bisque; it's simple to make and even more tasty. All you need are Roma tomatoes, heavy cream, and savory seasonings! Cook the ingredients in a slow cooker, blend together once cooked through, and you're set.
Caramelized Brussel Sprouts
Caramelized brussel sprouts are a perfect side dish for nearly every fall meal. This simple side dish is unbelievably savory and so easy to make that you will add it to your favorite fall recipe book. Here's a fun tip for meat lovers, add crispy bacon to your caramelized brussels sprouts and create the perfect fall pairing!
Although we are sad to see summer go, we cannot wait to start cooking simple fall cuisine! Pair any of our fall favorites with a charcuterie board, and you are properly equipped to entertain friends and family. Weidner Apartment Homes come equipped with roomy kitchens that contain ample space for cooking our new chilly weather top picks!