Let's face it, no matter how much sleep you get, you will always be frustrated when your alarm goes off in the morning. Whether or not you are a morning person, your alarm clock can greatly impact your mood and your day in general. Lucky for you, we have compiled a list of helpful tips that will make your alarm your best friend instead of your morning arch-nemesis!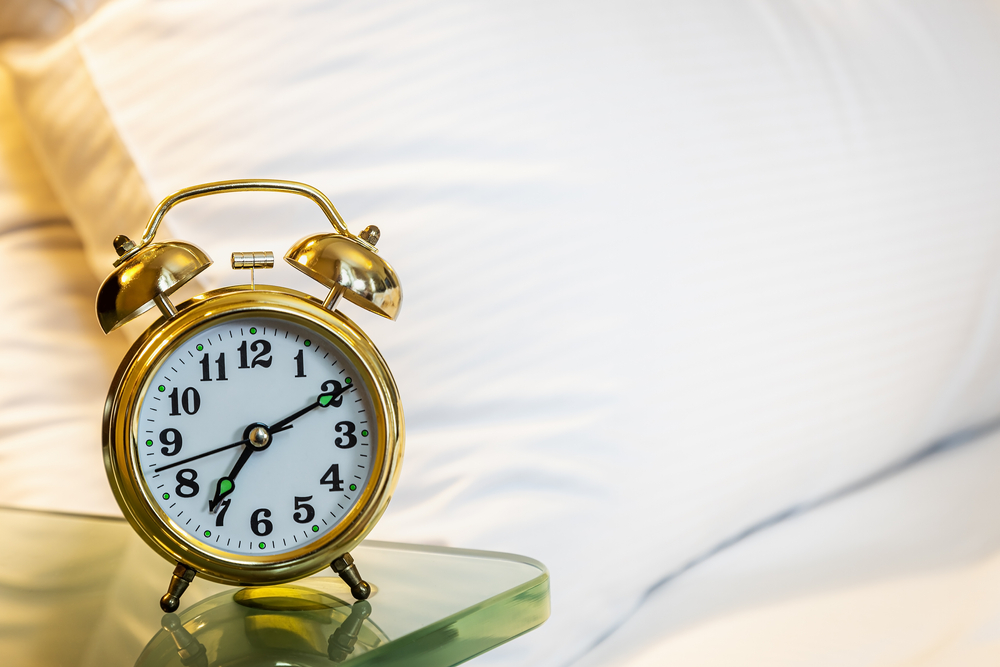 Utilize an Alarm That Isn't Your Phone
Since just about everyone has a cell phone, it's only natural that we all use it to set our morning alarm. While this may be convenient, you might be doing yourself a disservice. Cell phone alarms tend to be loud and jarring and are commonly associated with daily stressors as it constantly buzzes with notifications. We recommend purchasing an alarm clock that you specifically use for the morning. There are even certain alarms that require you to get up and moving without hitting the snooze button. Some of our favorites include an alarm clock on wheels that you have to chase after as well as a dumbbell that requires a certain amount of reps before it shuts off. We also recommend alarm clocks that use light rather than sound to help you wake up more naturally.

Set Your Alarm For At Least An Hour Before You Need To Get Ready
When your alarm clock goes off, you immediately think about getting ready for the day, sitting in traffic, and all of the things you have to do before your day even starts. Instead of waking up with that mindset, we recommend setting your alarm for at least an hour before you need to get ready, allowing you the time to ease into your day. This hour will allow you to lay in bed and process your thoughts, make a hearty breakfast, and even read the newspaper. Don't let your day start with stressors. Instead, give yourself the time you need to start your day on the right foot. Plus, when your alarm clock goes off, you will now associate it with relaxation and your own free time.

Start Your Day With Joy
Take a moment to compare your feelings on a normal Monday morning when your alarm goes off to how you feel on Christmas morning. There's a huge difference, right? That's because holiday mornings start with joy, and you should have that excitement every day. While this might sound easier said than done, there are many ways to inject more fun into your daily life. Set your alarm to a different positive affirmation every day, and look forward to receiving the words you need to hear the most when you wake up. Set up a routine to try something new every day to help push you forward, even if it's something as simple as trying a new recipe, going a different route to work, or even trying a new hairstyle. Find joy in the little things in your life, and your alarm clock will no longer fill you with disappointment but excitement.
Start your morning off on the right foot using the tips above. Your morning sets the tone for the rest of your day, so be sure it's a good one. Do you have any other alarm clock tips to share with your neighbors? Comment below!