Nothing says summertime quite like a barbecue by the pool! Lucky for you, many Weidner communities feature a grilling station for your convenience. If you are getting ready to cook up something delicious, read this blog first for some helpful tips and tricks to ensure your bbq is a success!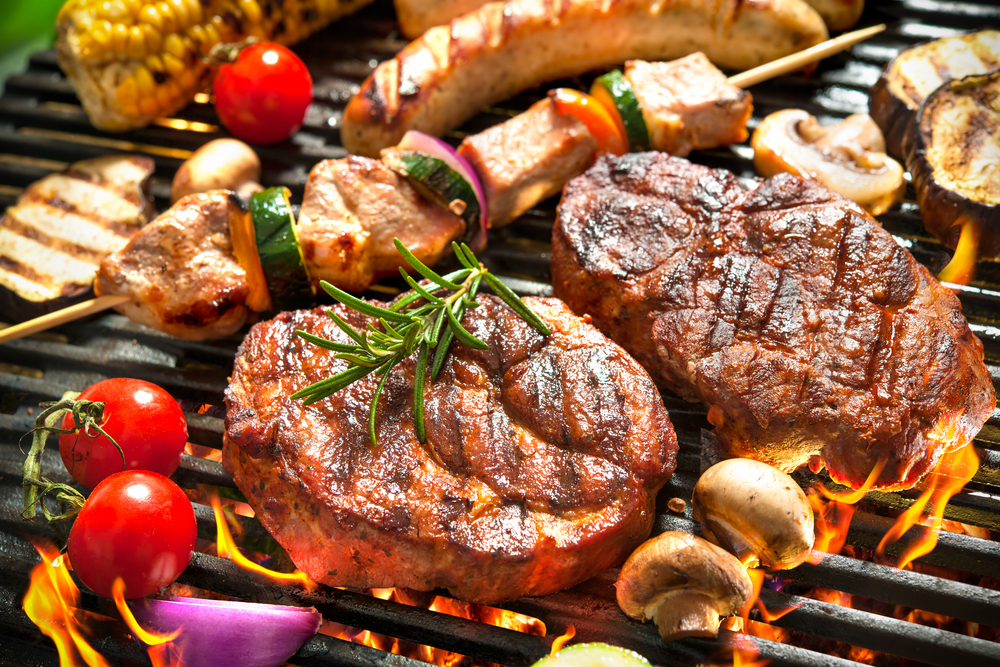 Always Start With a Clean Grill - Whether you are throwing the first piece of meat on the grill or starting your last appetizer, always begin with a clean grill. While our maintenance team regularly cleans our outdoor amenities, you will want to clean it off before every use. Even if you are switching to a different type of food to cook, be sure to clean it first to remove any flavors that might linger.
Buy a Meat Thermometer – If you are new to grilling, you will quickly learn that things cook differently on a grill. The timing, temperature, and consistency will be different than what you are used to, and the best way to prepare is by purchasing a meat thermometer. Doing so will help you keep your loved ones safe while also providing you with the confidence that you know exactly what you are doing.
Don't Move the Food Around Too Much - We see it in movies and shows all the time; someone stands by the grill constantly flipping, pressing, and moving their burgers, but this isn't ideal. You want to place your food and let it cook with little disturbance. In general, the less you flip meat, the better. Most chefs actually say one flip is ideal. If the burger is stuck to the grill, allow it to keep cooking, and it will unstick itself once it's ready.
Ask For Help – We get it; everyone wants to earn the title of "grilling master," but that doesn't mean it has to be a solo job. Asking for help is essential, especially if you are cooking for a large group of people. While you grill, ask someone to chop up the lettuce and tomatoes, or if there are multiple grills available, one person can handle the hot dogs while the other makes the burgers. The more time and attention you can dedicate to the items currently on the grill, the better they will turn out.
Are you ready to get grilling? Be sure to start with a clean grill, buy a meat thermometer, let the food sit, and ask for help. Do you have any other words of wisdom for the new chefs out there? Share away in the comments below.