Nothing is more refreshing on a hot summer day than a delicious slice of watermelon! Lucky for you, watermelon is in season, and there are plenty of unique ways to incorporate them into your daily meals. Keep reading to discover our favorite ways to utilize watermelon on National Watermelon Day.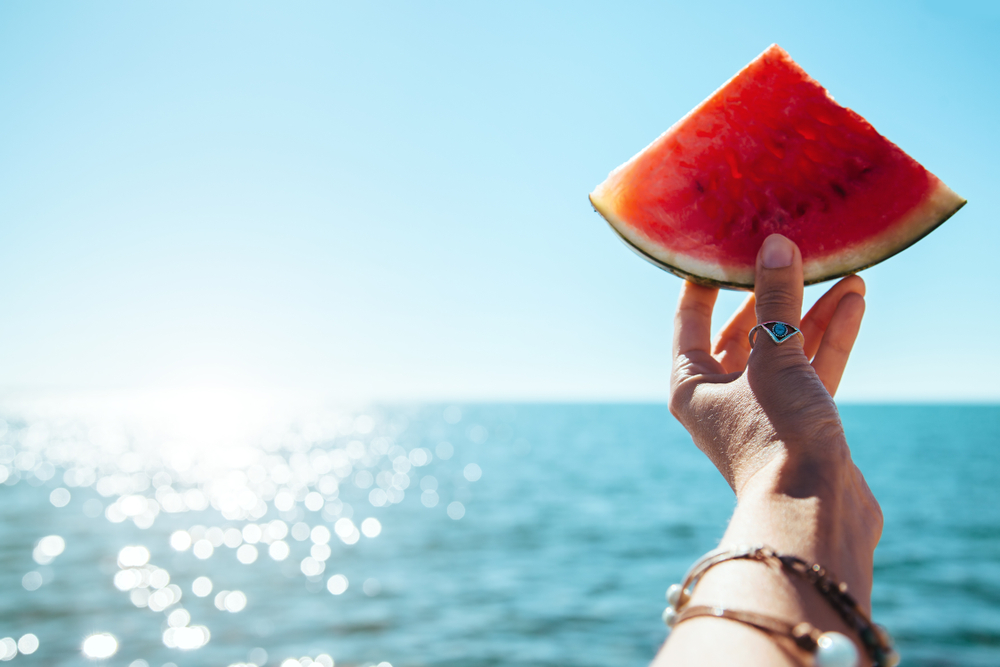 Drinks – Watermelon is a great addition to just about any drink. From infused water to lemonade, add some watermelon to the mix for a nice, refreshing flavor. We also love pairing our watermelon with basil for a nice kick. You can also whip up a fun slushie or smoothie for the kids. Watermelon is such a strong flavor that you can easily sneak in some veggies without them being able to taste it!
Appetizers – Watermelon is so light and refreshing that it makes for the perfect appetizer. You can slice it up and put it on a skewer with some feta or goat cheese, as well as any other light favorite. We also recommend a nice drizzle of balsamic vinegar for some added fun.
Desserts – With so much natural sweetness, it's no surprise that watermelon is a favorite when it comes to desserts. From homemade sorbets to watermelon and chocolate fondue, the possibilities are endless. You can even try making a watermelon cake for a classic take on this sweet favorite.
Fruit Salad - Classic fruit salad is the way to go this summer! Simply chop up some watermelon and your other favorite fruits, mix, and serve. You can even add some yogurt or whipped cream to the mix, as well as your favorite type of granola.
Skin Care – There are also plenty of ways to utilize watermelon that doesn't require the consumption of it! We love using watermelon as a face mask. Simply mash the fruit up and mix it with some yogurt or milk. This will go a long way in cooling and soothing your skin.
With summertime in full swing and watermelon available in every store, it's time to utilize this favorite fruit as much as possible. From drinks and desserts to appetizers and salads, the possibilities are endless. Tell us how you plan to make the most of National Watermelon Day in the comments below.