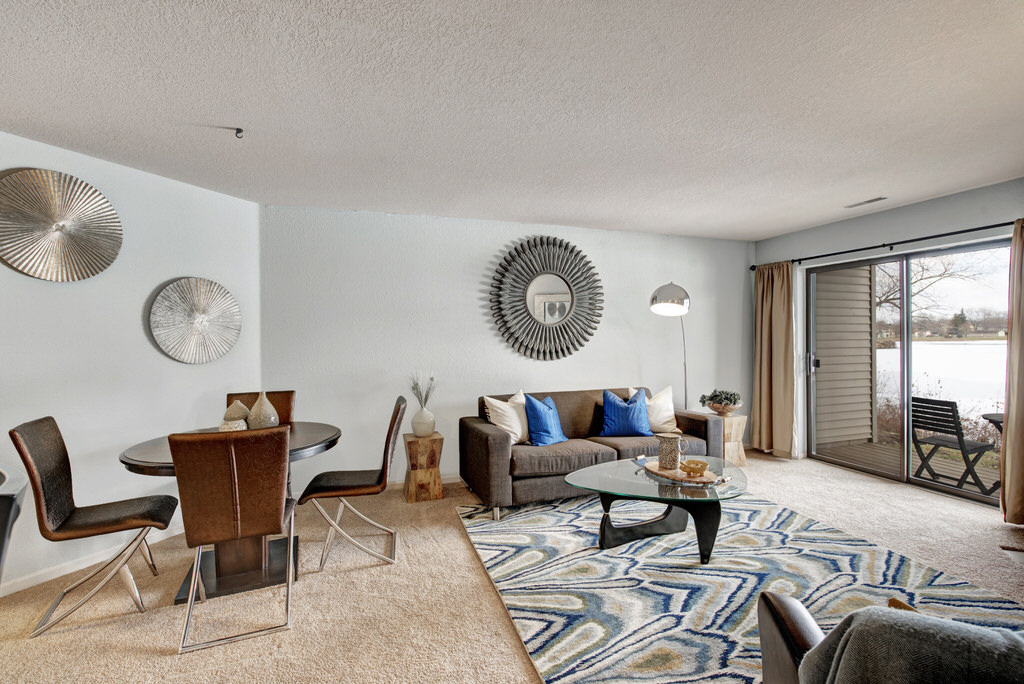 Located just a few miles northwest of Milwaukee, WI, Germantown is a cozy suburb with a population of about 20,000 people. The community is situated near plenty of employment and educational opportunities. It is close to big city amenities like arts, entertainment, dining, and shopping while holding on to its own unique identity. Here are six great reasons to live in Germantown, WI.
Employment

. More than a dozen Fortune 500 companies are headquartered in the surrounding areas of Germantown, WI. Well-known businesses such as Harley-Davidson, Kohl's Department Stores, and Northwestern Mutual are located in the area, providing fulfilling careers in many markets and industries.
Education

. Roughly 20 different colleges are located in and around the Milwaukee area, providing plenty of opportunities to further one's education. Students can be found at the University of Wisconsin at Milwaukee, Marquette University, the Milwaukee School of Engineering, as well as smaller specialty schools such as the Milwaukee Institute of Art and Design and Columbia College of Nursing. Germantown is a great place to start and grow in your career.
Food

. There are several culinary and dining options throughout the Milwaukee area with famous food tours downtown, including fish fry, pizza, and tacos and tequila tours. However, Germantown itself offers some dining gems, including Von Rothenburg Bier Stube, an authentic style German bier stube and garten. During warmer weather, the Bier Garten features live music during the weekends and a wonderful Wisconsin ambiance. Check out the Bier Stube year-round with its liters of beer, giant pretzels, and authentic cuisine.
Quirky Museums.

Although downtown Milwaukee features big-city arts and science museums, you'll be in the vicinity of some quirky fun sites when you live in Germantown. Visit t

he National Bobblehead Hall of Fame and Museum in town, which houses the world's largest bobblehead collection. Learn about the history of bobbleheads as well as how to make your own!
Historic Sites

. Once upon a time, Wisconsin was part of the wild west. Museums such as Old World Wisconsin celebrate the area's past and the region's first settlers. Be sure to also check out Old Falls Village, which features historic homes, a railroad depot, and a schoolhouse from the late 1800s.
Local Farms.

Germantown is not to be left behind in the age of farm-to-table and supporting the local agricultural community. One famous fruit farm in the area dates back to 1839, when the founding family arrived from the German province of Pomerania. Although the roots of the Barthel Farm was in dairy production, the family had an innate interest in orchards and tree grafting. By the mid-1950s, the family expanded its fruit production and sold off the dairy component. This made the family farm become a staple of fresh food production in the area, and their delicious produce is a must-try!
Whether you're moving into the Germantown area from across town or from across the country, be sure to check out River's Cove Apartment Homes. Located near Menomonee River and next to Blackstone Golf Course, River's Cove is the premier place for apartment home living in Germantown. Our gorgeous apartment community offers sprawling floor plans of spacious two and three-bedroom homes. Our pet-friendly community offers a walk-in closet, a patio or balcony, central A/C and heating in every home, and much more! We invite you to see River's Cove for yourself and schedule a virtual or in-person tour with one of our knowledgeable team members. We can't wait to welcome you into your new home in Germantown, WI!