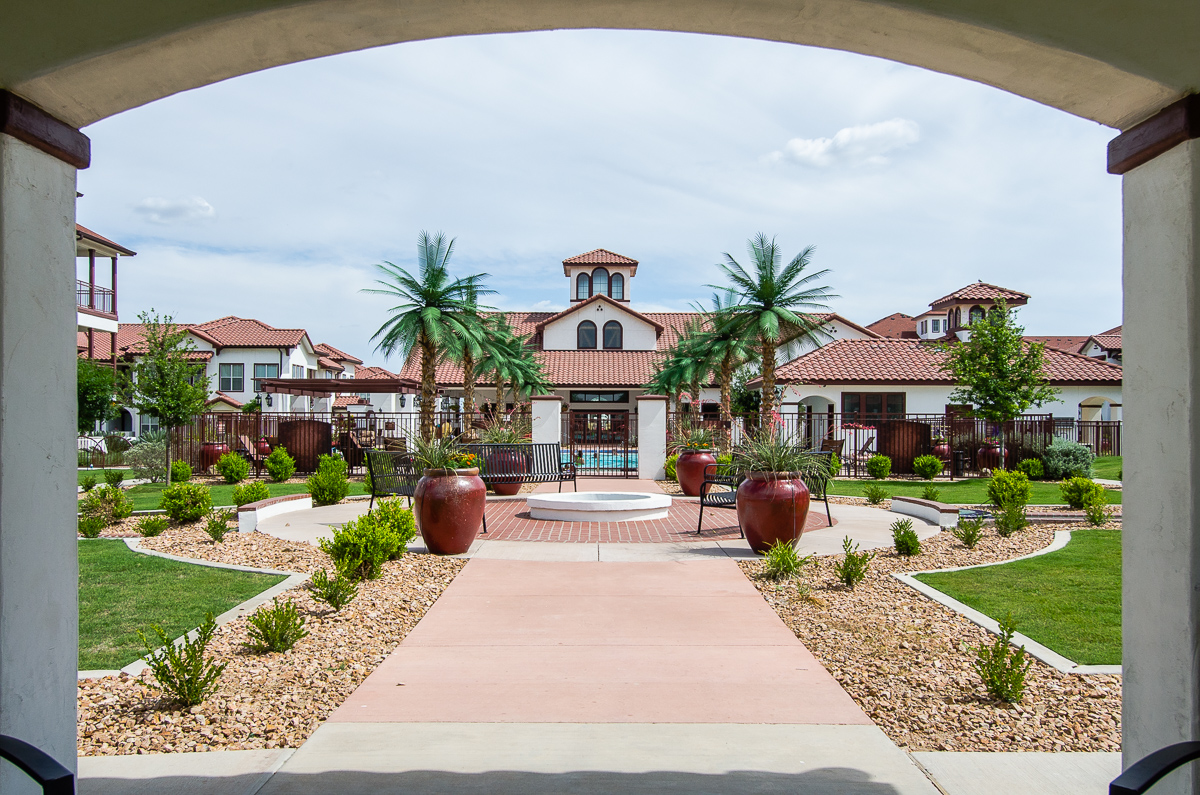 As a pet owner, one of the non-negotiables when looking for an apartment to rent in Odessa, TX, is whether or not the apartment is pet-friendly. Your pet is part of the family, so it's crucial to find a place that not only allows pets but wholeheartedly welcomes them. You want a space that offers pet-specific amenities, wide-open spaces for them to run, and wide sidewalks for long walks together. But you also want to make sure you're in a community where you and your pet can live and explore together safely. Odessa is a pet-friendly city, with plenty of parks, nature trails, and even pet-friendly restaurants.
If you and your furry friend are moving to The Lone Star State, check out this list of some of the best things to do with your pet in Odessa, TX:
Dog Parks in Odessa, Texas
Many apartment communities have on-site fenced-in dog parks, but when you want to branch out and give your pup a new place to explore, try some of these doggie-approved dog parks and off-leash play areas in Odessa:
Paul Slator Park

Jim Parker Park

Hogan's Run Dog Park

Waggin' Trail Beal Dog Park
Odessa, Texas Nature Trails
If busy dog parks aren't your thing, you may want to grab the leash and head out for a different kind of adventure. There are many trails and nature walks in Odessa where dogs are welcome. Some of these trails are located in city parks, with wide sidewalks and shady trees. Others are tucked away in thick forests or wind around ponds or lakes. Stay active in Odessa, and try some of these nature trails with your dog:
Comanche Trail West Park

Comanche Trail East

Salinas Park

Memorial Garden Park

Windlands Park
Pet-Friendly Restaurants in Odessa, Texas
Dogs in restaurants? Can it be true? Well, not exactly, but we've got the next best thing. While many restaurants have a strict "service dogs only" policy, there are a few that welcome pets on their outdoor patios. Some even have water bowls set out for your pet so that they can stay hydrated. Imagine enjoying brunch with friends with your pet lounging comfortably at your feet! Check out some of these Odessa restaurants with pet-friendly patio seating:
Cork & Pig Tavern

The Lost Cajun

Rosa's Cafe & Tortilla Factory

Bahama Buck's
Don't forget to ask for a Pup Cup at the local Starbucks!
Odessa Texas Pet Boutiques
Pet owners only want the best for their pets, and investing in quality treats, toys, and pet services ensures their dogs and cats are healthy and living their best lives. Odessa has a handful of charming pet boutiques specializing in gourmet foods, high-quality leashes, collars, dog beds, and even pet clothes. Along with major pet supply chains like PetCo and PetSmart, you can find a few locally owned pet stores in Odessa. Try these local pet spots to pamper your furry friend:
Eugene's Pet Wash

Happy Paws Pet Bakery

Champs Pet Boutique and Bakery

Melinda's Grooming
Events For Pets (And Their People) in Odessa, Texas
Throughout the year, pets and their owners can attend events in Odessa geared specifically for them. At the beginning of August, the last day of the swimming season, the Sherwood Aquatic Center opens up to host its annual pet-friendly pool party! This is a popular summer event where guests can enjoy music, treats for dogs and humans, and prizes. Check the city's calendar of events for more pet-friendly activities to look out for!
Moving To Odessa, Texas?
Andalucia Villas Apartment Homes is a modern apartment community that prides itself on being a place where people and pets can feel at home. Both dogs and cats are welcome at Andalucia Villas, and there is a fully fenced-in dog park and off-leash area where pets can play and owners can connect. If you're moving to Odessa with a pet, schedule a chat today to learn more about our availability, pet policy, and to schedule a tour. We're ready to welcome you (and your pet) home!