Williston residents not only enjoy the natural beauty of their town, but they also love the camaraderie and general feel of a united community of people who live life to the fullest. Apartments in Williston may seem like just another place to rest your head, but they are so much more. The visual beauty, convenient locations, friendly staff, high-end amenities, and sense of community that comes with renting a Weidner apartment home in North Dakota is second to none.
With feedback from Williston residents, along with some short summaries highlighting the perks of Weidner Apartment Homes, researchers have formulated a list of reasons why Williston residents love their Weidner apartments.
If you're in the market for a new home, or would simply like to do more research, then this short list is a perfect resource to help you learn the benefits of Weidner apartments in Williston, ND!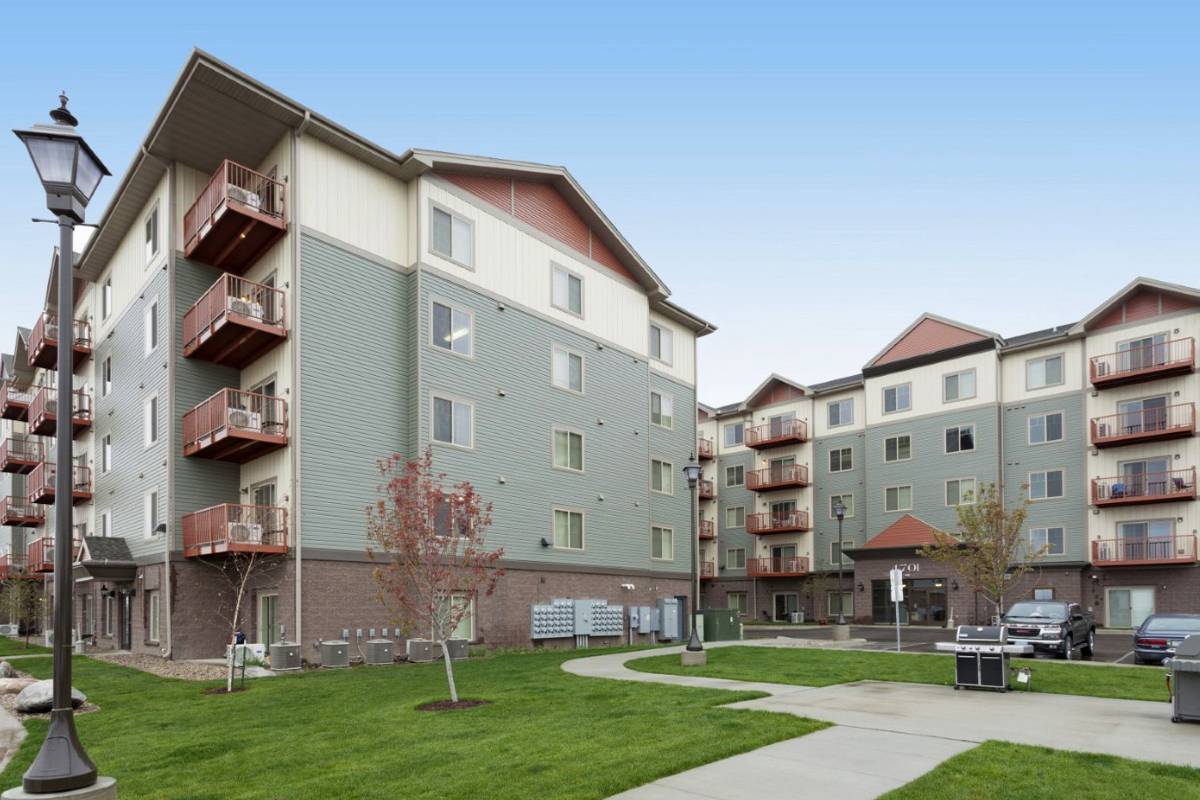 1. Interior & Exterior Beauty
Weidner is a firm believer that your living area should be much more than an expense; it should feel like home. They also value the natural beauty of Williston, ND, and feel it shouldn't be sacrificed for living necessities. That is why Weidner combines Williston's outdoor landscape with the modern, homey feel of their apartments. Williston Garden is a prime example of North Dakota apartments done right. The community's luxurious interiors reminiscent of North Dakota's ranch-style homes and contemporary exterior beauty are a testament to Weidner's thoughtful apartment designs.
2. Convenient Locations
Having a convenient location is crucial when it comes to choosing the right apartment home. No one wants to venture miles to go to the grocery store, for outings with friends, or to run errands. Weidner always considers location when choosing a neighborhood for its North Dakota apartments. Renaissance Heights is a perfect example of how Weidner considers location paramount when it comes to constructing the ideal community.
Renaissance Height's location puts its residents at the center of it all. Those fond of nightlife and fine dining will certainly appreciate the community's placement with a stretch of bars and restaurants less than a mile away. Love the outdoors? Perfect! There are a handful of parks and recreational areas located minutes from the community. Renaissance Heights residents never have to stress about distance when it comes to finding a memorable time!
3. Friendly Staff Members
Weidner's slogan, "What Matters to You, Matters to Us," is their promise to their residents and is one of their longstanding principles, and it shows! Residents rave about the nature of Weidner's team in its many 5-star reviews. Finding apartment staff that will go the extra mile for your convenience is important to create a warm and welcoming apartment community. That is why Weidner hand-picks their associates for their general love for hospitality.
4. Awesome Amenities
Is there a better way to de-stress after a long day than by jumping into a pool when you get home? We can't think of any! Weidner values the accessibility of amenities in all of their communities. From game rooms to weight rooms, residents will never have to travel far to find a much-needed release. Check out the amenities at our luxurious communities and see why so many residents find relaxation when they rent a Weidner apartment home.
5. Community
The construction of new businesses, apartment homes, houses, and restaurants should never be viewed as detrimental to a city. Weidner views every new community member or business as an example of what makes our town great: opportunity. Weidner offers opportunities to North Dakota through new experiences and residences. To find out more about Weidner's guiding principles and community contributions, check out Weidner's values.
The Next Chapter
Weidner is here for North Dakota residents. If you are searching for a new apartment home, or would simply like to learn more about Weidner, contact us today! We'd be happy to show you what makes us an industry leader by creating communities where residents feel welcomed, accommodated, and at home.