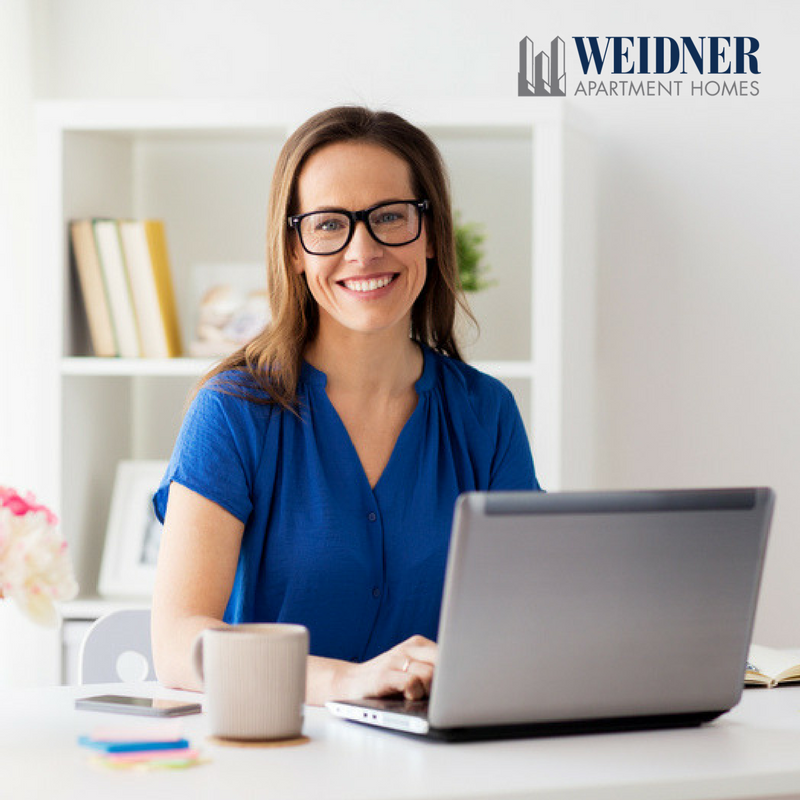 Working from home is definitely on the rise. According to a recent report by FlexJobs and Global Workplace Analytics, "3.9 million U.S. employees, or 2.9 percent of the total U.S. workforce, work from home at least half of the time, up from 1.8 million in 2005 (a 115 percent increase since 2005)." If you're one of the millions of American's joining the telecommuting force, here are some tips and tricks on being productive and decorating your home office like the money-making sanctuary it is:
Schedule your work time. Whether you are on the virtual office clock, or you're a freelancer who makes your own hours, sticking to a set schedule daily will help you be more efficient. Make sure to schedule in a morning/afternoon break and a lunchtime. A set schedule will help you manage your time wisely so that you never miss any deadlines.
Make a To-Do list. Once you've set your schedule, having a priority list of things to do will help keep you on track when distractions tempt you to stop what you're doing. Which brings us to…
Keep distractions to a minimum. Easier said than done right? With that said, it's important to stick to business and not let things like dirty dishes or laundry get in the way of your work productivity. It's best to set time before or after work to handle your chores. If you're a parent with young children at home, you might find it useful to hire a sitter for a certain amount of hours each week to allow for deadlines and tasks that take all of your concentration.
Beware the "friendly neighbor." Nothing says community like a friendly chat with a neighbor, but it's best to keep those chats to a minimum during work hours so you can hit your goals and feel a sense of accomplishment at the end of your day. Once everyone understands your commitment to your career obligations, they're usually happy to be supportive. Of course, this tip also applies to friends, family, and even pets! (Pets seem to have an uncanny sense of when it's time to take a break, however.)
Don't be a hermit. One of the advantages of telecommuting is you don't have to get dressed and go out. It's also one of the disadvantages and can lead to the doldrums, if not managed. Get dressed and get ready to go to work. See friends. Stay alert, aware, and connected. You work from home, you're not under house arrest.
Set up your office like the pro that you are. Think about what makes you feel the most productive and happy and put that in your office. It sounds simple, but really give it some thought. Configure your chair, desk, lighting, and technology to your needs. Invest in your success. Throw in some color and artwork that inspires you. Do you like to work to a certain soundtrack? Load up those tunes. Do you prefer complete quiet? Invest in some professional noise-canceling headphones.
Celebrate your success. Whether you are connected to a corporate office remotely, or you are an independent contractor, it's important to celebrate milestones and a job well done. It's good for your self-esteem and it keeps you connected to your own goals. Set up a list of things to celebrate and how you'll reward yourself for your achievements. Will it be a day at the spa for exceeding your sales goals? A dinner out with friends because a customer gave you a great Yelp review? Whatever it is, pat yourself on the back. Somebody's got to, and it might as well be you!
While telecommuting is not for everyone, with a little planning, focus, and determination, working from home can be very rewarding! Weidner Apartment Homes offers many spacious apartment homes with a den/office area – ideal for working from home. Whether you have an office, set up in the living room or you prefer to transform an extra bedroom into your personal headquarters, we've got the ideal space for you! -The Weidner Team