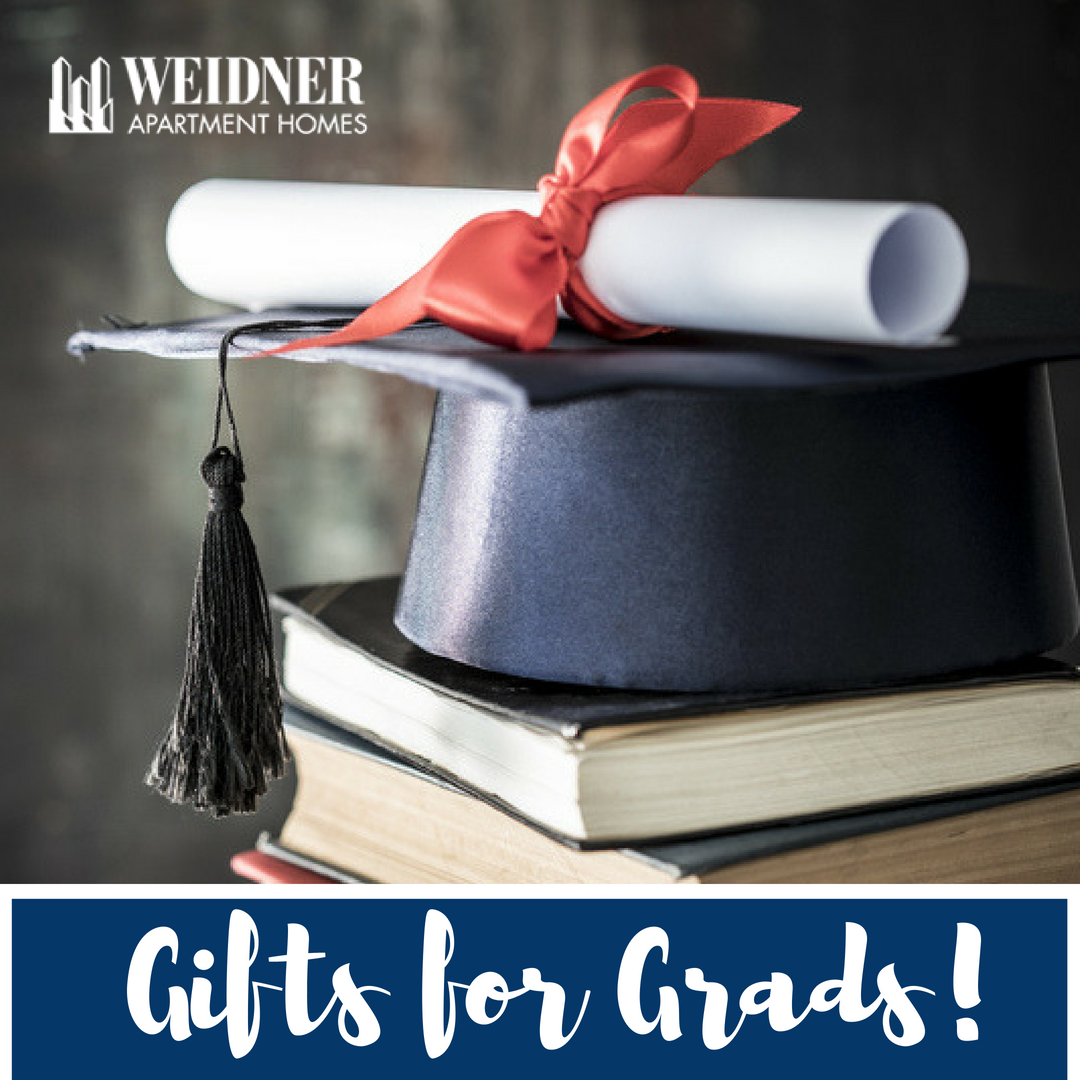 It's hard to believe it's time to think about gifts for grads when it seems the holiday season was just a few weeks ago. Yet, graduation season is upon us, and like it or not, our high school and college graduates are leaving home and in some instances, leaving town. We thought we'd share a few gift ideas to celebrate the graduate's accomplishments and usher them into the big, wide world with ease:
Cash and its cousin, the Gift Card are still the top favorites. Let's face it, cash always works as a gift. Add a personalized greeting card with some sound life advice, and you've got yourself a winner. For gift cards, something they'll use on a daily basis is the best including cards for local grocery stores or Costco, Target, gas cards, Amazon, Starbucks, and movie theatres.
A new, shiny laptop. School projects take a toll on a laptop, so whether they are leaving for college or starting a new job, a new laptop might be in order.
Bikes and scooters are also a top favorite for grads. Both come in a variety of colors and scream "you're going places," as in, welcome to your busy life.
Luggage and backpacks. Carting things around from dorm room to work and school can get very arduous. With a huge variety of colors and styles to choose from, this is an easy gift. For an added dose of fun, pack the suitcase with laundry and cleaning supplies. After all, they're on their own now; they have to learn to do their own laundry sometime!
Mini Toolboxes. Nothing says "grown-up" like a mini toolbox, except maybe a First Aid Kit, which also might come in handy as they enter the real world.
Coffee Machine or Tea Pot. The need for caffeine might be the most recognizable sign of adulting today. Add some gourmet coffee and a decorative thermos and walk away knowing your grad is in good hands.
Noise Cancelling Headphones. Whether they are transitioning to college or the workforce, life can get noisy!
Classy Accessories. A real wallet says you're ready for real money. Add some designer sunglasses or a watch, gloves, or a business card holder, and it will seem like they were never children.
A plane or bus ticket home. Just in case you start missing your favorite grad in a few months. And like we said earlier – before we know it, the holidays will be upon us.
Happy graduation season! -The Weidner Team