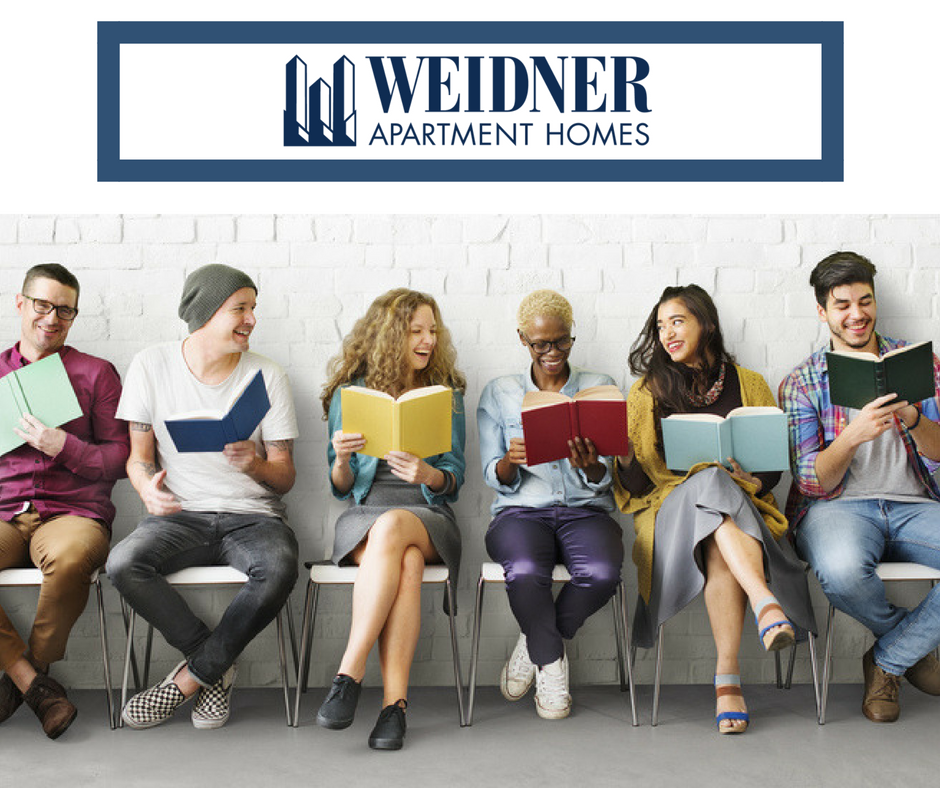 Summer is for fun in the sun, traveling, and of course – reading! Summer reading is a great way to unwind while also learning something new. The beauty of reading books is that you can do it anywhere; from the comfort of your own home to reading poolside! Whatever your plans are this summer, we thought we would share some of our favorite Summer Reads: Elementary/Middle-School Ages 5 – 13 Reading According to the National Education Association, "Children who read at home have a higher success rate in school." So while school is out for summer, try some of these fun favorites:
Be Kind by Pat Zietlow Miller, and illustrated by Jen Hill, "encourages kindness and empathy." Accompanied by drawings that tell the story of practicing the golden rule.
Ordinary People Change the World by Brad Meltzer and illustrated by Christopher Eliopoulos offers some fun history lessons through heroes come to life in this biography series about role models from Rosa Parks to Albert Einstein and many more.
The Girl Who Drank the Moon by Kelly Barnhill. The winner of the 2017 Newberry Medal, this is a book for kids who love fantasy, magic, monsters, and dragons and is recommended for middle school readers.
Running on the Roof of the World by Jess Butterworth. An adventurous story set in the Himalayan Mountains with 12-year-old Tash who "embarks on an incredible journey with her best friend, Sam, encountering Chinese soldiers and the Dalai Lama."
High School Ages 14- 17/18 Young Adult
Ash Princess by Laura Sebastian, a young adult fantasy novel featuring the long-adored formula of good versus evil, complete with a tyrant and a captive queen.
The Evolution of Claire (Jurassic World YA Novel) by Tess Sharpe features Claire Dearing as a young college intern at the not-yet-open Jurassic World theme park. Claire encounters prehistoric beasts, rumors, mystery, and a little bit of romance.
Always Never Yours by Austin Siegemund-Broka and Emily Wibberly Utterly is a laugh-out-loud story about the theater and one girl's hilarious, yet heartbreaking love life. Quickly becoming a reader favorite with light, witty banter- perfect for poolside reading.
Adult Ages 18+
All We Ever Wanted by Emily Giffin. Set in Nashville, the story hinges on a photograph taken at Windsor Academy, Nashville's most prestigious private school. Lives become intertwined as the photograph causes shock waves through Nashville's wealthy neighborhoods.
Confessions of the Fox by Jordy Rosenberg combines academic intrigue and 18th-century underworld when University professor R. Voth finds a 1724 manuscript purported to be the memoirs of real-life 18th-century British thief and folk hero Jack Sheppard.
When Life Gives You Lululemons by Lauren Weisberger almost feels like the sequel to "Devil Wears Prada." Emily Charlton returns to the banal suburbs of the East Coast after working with stars in Hollywood.
This Is Me: Loving the Person You Are Today by Chrissy Metz. The "This Is Us," star, Chrissy Metz, delivers a beautifully honest memoir about "how to be to two things: kind and authentic."
What you read is almost as important as where you read. If you're fortunate enough to live in a Weidner community, you know you have plenty of options to sit down with a quality book. Whether you choose to relax among your community's beautiful landscaping or curl up on the couch in your comfy apartment, Weidner hopes you get your summer reading on!