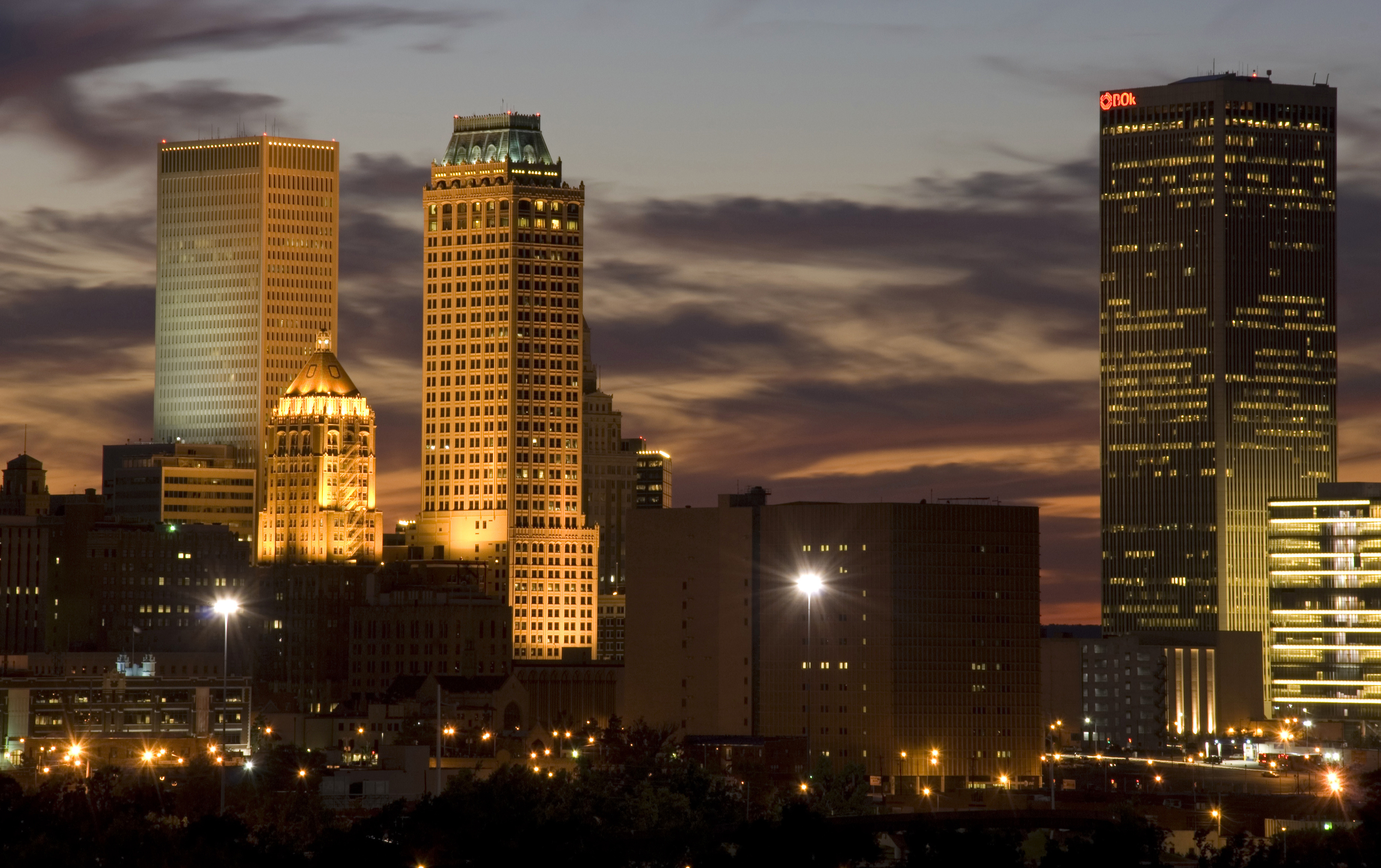 If you're considering a move to Oklahoma City, it can be a great place to live, work and play for many reasons. It's surrounded by beauty, is affordable, is a safe community, and is easy to navigate whether you're working, shopping, or dining.

Oklahoma City is a city steeped in Western influence and infused with warm Southern hospitality, yet it's also a growing cosmopolitan center with a strong economy, highly rated schools, and lots of fun things to do including events, entertainment options, and outdoor activities.

When visiting or living in Oklahoma City, you'll likely experience the pleasure of interacting with a bunch of friendly people, from single residents to young families to working professionals and retirees. Someone's always ready to offer a smile, a compliment, a joke, or directions to anywhere you need to be.

#1: OKLAHOMA CITY CONTINUES TO WIN ACCOLADES
We often land among the top contenders in an impressive variety of "best of" lists:
"High Wages and Low Cost of Living" (OKC Ranked #1)
Oklahoma City residents make a nice living, and, when that's coupled with an affordable cost of living, that can make it an ideal place to live. The study, reported by CNBC, factored in average annual income in each area, as well as average monthly living expenses, median rent prices, groceries and utility bills.
"25 Best Cities for Outdoor Space"
When a city finds a way to balance nature with modern life, residents live happier lives. Oklahoma City has several green spaces to enjoy and that landed the city on this list. The research was based on factors like the ratio of park space to number of residents, access to the parks, yearly spend on parks, and more.
"Hot Ten – America's Best New Restaurants" (OKC Ranked #1)
Bon Appétit named Oklahoma City's own Nonesuch Restaurant as the best of the ten dining establishments on the Hot Ten list. Among the criteria, the winners had to "take a timeless concept and turn it on its head, cook the dishes their parents grew up on but make them their own, serve the food they believe in, and make anyone who stumbles into their restaurant feel instantly welcome."
Most Passionate Live Music Fans (OKC Ranked #1)
SeatGeek found that Oklahoma City has the most passionate live music fans in the country. The study includes data from the 50 largest metropolitan areas in the U.S.
Best Cities for Millennials
This report by Business Insider placed Oklahoma City in the top ten cities where young people are happy, jobs are plentiful and rent is affordable. Factors included income, median rent, various expenses, and contentment levels of residents in the Millennial age range.
25 Best Cities for Jobs
Glassdoor, a website where current and former employees anonymously review companies and their management, used data from their site such as job satisfaction, median base salaries, job openings and median home values to calculate the best places in the nation to work, and Oklahoma City made that list, as well as this one.
The Top 25 Most Romantic Cities in America (OKC Ranked #1)
Love is in the air in Oklahoma City, as proven by the OpenTable Most Romantic Cities Index that listed a ranking of cities where romantic dining is inherently part of the culture. Three variables landed OKC in the #1 spot: the percentage of restaurants rated "romantic" according to OpenTable diner reviews; the percentage of tables seated for two; and the percentage of people who dined out for Valentine's Day the previous year.
Best Cities to Raise a Family
While Oklahoma City is an excellent place for first-time renters, parents can raise their children in safe neighborhoods, expect them to graduate and find good jobs when they're grown according to this report. Findings were based on factors including high school graduation numbers, employment rates, the costs of housing and childcare, and income levels.

#2 OKLAHOMA CITY OFFERS A TON OF FUN
Residents and visitors alike love OKC for the huge variety of places, activities and events it offers, like some of these gems:

National Cowboy and Western Heritage Museum – Walk inside and enter a space that offers eye candy everywhere you look. You'll discover western art and cowboy artifacts including firearms, saddles, spurs and apparel, a turn of the century replica town called "Prosperity Junction", and exhibits showcasing Native American art and culture.

Bricktown – Historic Bricktown's red brick buildings date back to the 1900s, but now the area is a thriving entertainment district with shops, restaurants, pubs, hotels, a ballpark and the convention center. Visitors can also enjoy a ride along the local canal in a water taxi.

Science Museum Oklahoma – From engineering to aviation to art, this interactive museum offers a chance to learn about a variety of scientific concepts. Kids and adults will enjoy the museum's many exhibits including a planetarium and a hands-on workshop called the "Tinkering Garage".

Myriad Botanical Gardens – This beautiful 17-acre vibrant urban paradise cannot be missed. The Myriad Botanical Gardens is the result of a downtown revitalization plan centered around renowned architect I.M. Pei's Crystal Bridge Conservatory, a striking 13,000-square-foot cylindrical glass greenhouse that houses more than 1,000 species of tropical and desert plants from six different continents. You'll love the outdoor features including a 6-acre children's garden and playground with its two irresistible interactive water features, ornamental gardens, and the Grand Event Lawn that's a festival space for a year-round schedule of horticultural programs and special events.

Oklahoma City Zoo – Part zoo, part botanical gardens, this expansive wonderland allows visitors to enjoy world-class habitats including Great EscApe, Cat Forest/Lion Overlook, Oklahoma Trails and Sanctuary Asia, as well as a large variety of exhibits. Kids will love The Children's Zoo where they can explore and play while learning about and connecting with nature and animals.

Oklahoma City Museum of Art – This museum houses one of the largest collections of Dale Chihuly glass in the world along with paintings, prints, photographs and sculptures from 19th- and 20th-century European and American artists including Georgia O'Keeffe and Auguste Renoir. Also check out the on-site theater and the charming cafe which serves lunch, dinner, tea service, and Sunday brunch.

#3 OKLAHOMA CITY IS A HAVEN FOR FOODIES
Besides the award-winning Nonesuch Restaurant mentioned above, also try these fine dining establishments for a meal you'll never forget:
The Ranch Steakhouse – Start with a chop house salad then feast on a juicy porterhouse swimming in garlic whiskey sauce.
Vast – Enjoy the beautiful views while dining on sumptuous surf and turf or their exquisite 3- or 5-course tasting menus.
Mantel Wine Bar & Bistro – Choose the perfect wine pairing for chef's crab cakes and mouth-watering pan-seared duck breast.
3Sixty˚ Restaurant & Bar – Enjoy a sumptuous meal and the delicious view from atop OKC's historic Founders Tower. The menu features the chef's spin on modern comfort classics like the chicken pot pie with puffed pastry, grilled salmon with bacon jam and cinnamon roll bread pudding for dessert (if you've got room left).

#4 OKLAHOMA CITY LETS YOU SHOP 'TIL YOU DROP
Visit the city's many locally-owned gift shops, clothing stores, and home decor boutiques to find anything and everything you need and want:
Black Scintilla – Visit this shop in Midtown to find a great gift, from clothing to jewelry and accessories.
Antique Avenue – Peruse the wares of over 20 dealers who display intriguing and unique antiques, collectibles and décor.
Full Circle Book Store – Enjoy the relaxing atmosphere created by the local owners as you browse the stacks, from ancient history to modern fiction.
Rawhide – Shop at this boutique in Automobile Alley to discover a modern take on western-style furnishings, clothing, and accessories.
Anthropologie – This fun store in Bricktown offers a tempting mix of clothing, accessories, gifts and home decor to choose from.

As you can see from this extensive list, Oklahoma City boasts friendly people, a healthy economy, many fun things to do and a great sense of community.

If you're looking to rent an apartment in Oklahoma City, contact us today at Indigo Apartment Homes so we can schedule your personal tour and help you find your perfect home in this amazing city.