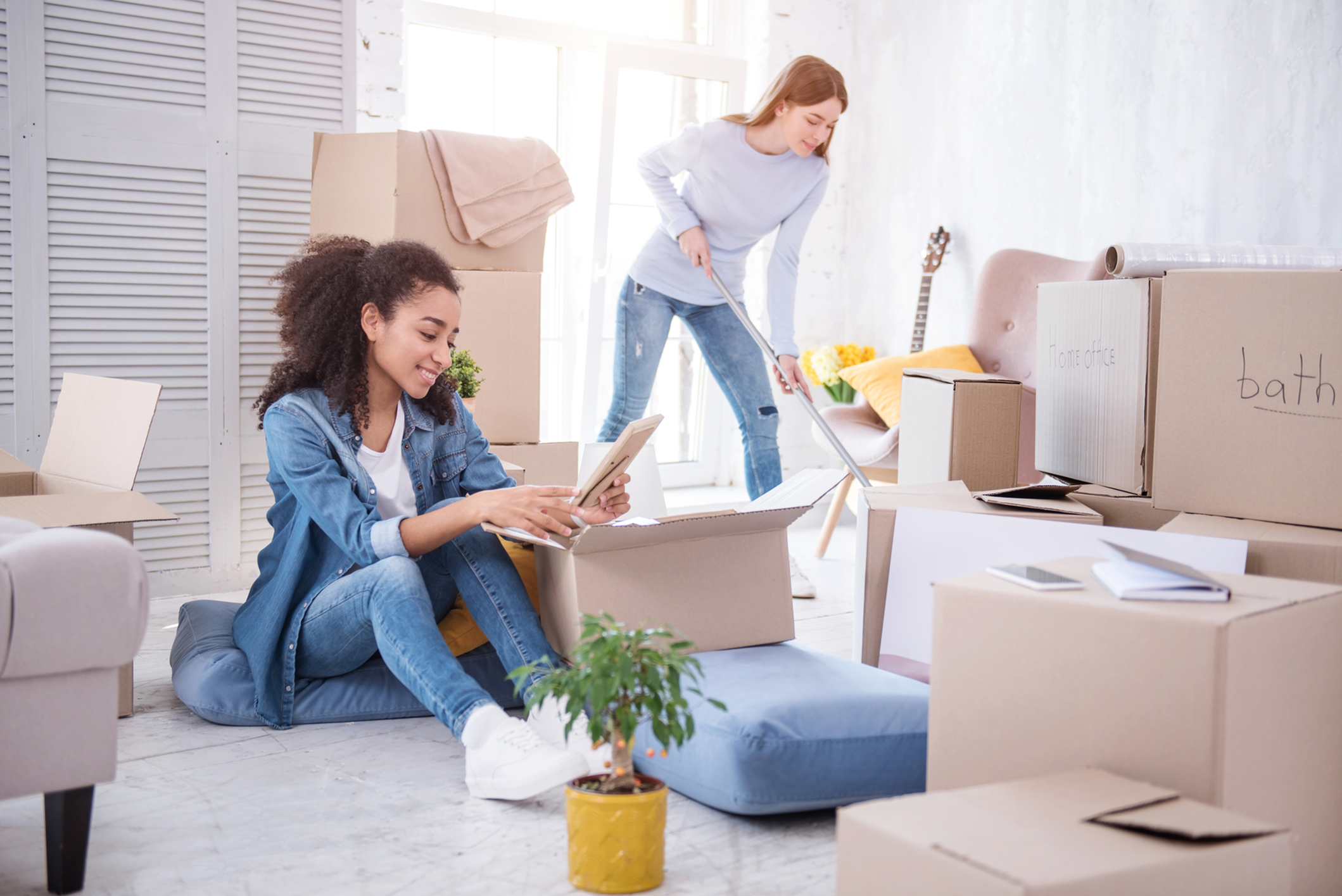 Congratulations, you made it! You got approved for your new apartment, signed the lease, and now you're ready for a new beginning!
Moving to your new apartment home can be very exciting… you'll be living in a new neighborhood, and it's a great opportunity to start fresh and reorganize your belongings. At the same time, moving can pose a few challenges, including the fact that it can be costly.
If you're on a budget, consider reaching out to your friends and family to ask if they can help. The question is, how do you convince them to willingly pitch in? Here are some useful tips to get people to help you move:

Ensure you're as ready to move out as possible.
No one wants to show up to help someone move and discover the packing isn't complete. Well before moving day arrives, make sure you've already packed as many of your belongings as possible. Packing well in advance will make things so much easier for everyone involved. Once the boxes are packed, stack them together in one area near the door to help cut down on extra steps, and clearly label boxes and containers so it's obvious where each packing crate will go once you get to your apartment.

Offer food and beverages.
Snacks, meals and cool drinks are always great motivators. Remember that moving can be an all-day-long endeavor, so whether you prepare a meal for your helpers or have it delivered, it's important to keep everyone fueled up so they have the energy to keep up the good work. Also make sure you have plenty of snacks, water, and other favorite beverages on hand throughout the day.

Agree to a favor exchange.
Offer anyone who's helping you move the opportunity to exchange good deeds. For example, if your friends have dogs or any other pets, they might need a pet-sitter during their next vacation, and you can volunteer. Or, some of them may have an upcoming move planned, so it'd be a fair trade of free labor to help them relocate just as they did for you.

Cover their fuel expenses.
If any of your moving buddies will be using their vehicles to help you transport anything, offer to cover their fuel expenses, especially if you're moving far across town, or to a different city altogether. It's best to assume everyone lives within a budget and it's the right thing to do to give them some gas money.

Which of these suggestions will you be using the next time you move? Can you share any helpful moving tips with us at #LifeAtWeidner or in the comments below? We'd love to hear them and pass them on.
Looking for a place to move? Check out our many wonderful pet-friendly apartment communities in the US and in Canada.