Warmer weather is here and some regions are starting to lift their stay-at-home orders, so what better way to enjoy our newfound freedom than by celebrating with an outdoor (social-distance-appropriate) picnic?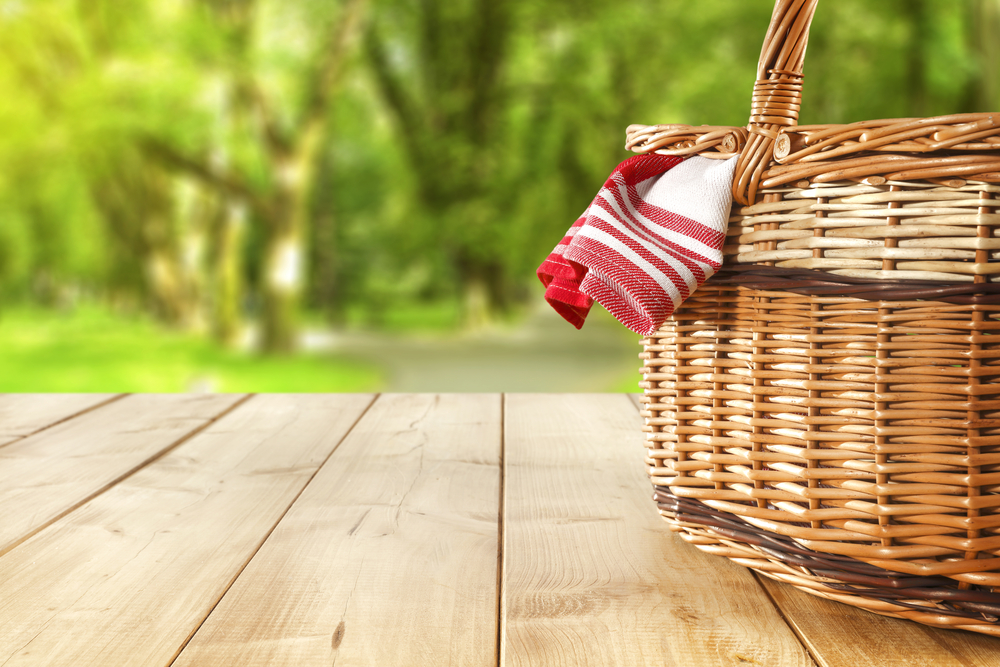 Choose the Ideal Spot
When they say "location is everything," they're not just talkling about real estate. To make your picnic special, you'll want to choose a spot that has plenty of space around you with a beautiful view to enjoy. Keep in mind how long it will take for you to walk there from your car as this can impact what food you will bring and how you'll carry it.
Put Together the Perfect Basket
As much as we might be tempted to create something to photograph and share on Instagram, it's better to just pack foods that you and your family will sincerely enjoy. Ask invitees what they might enjoy and consider including light portions as well as snacks rather than one huge meal because the more courses and options you have, the longer your picnic will last!
Grab a Blanket and Umbrella
You want your picnic set-up to be cozy and comfortable, so grab a nice, soft blanket or thick padding for your base. If the location you choose is out in the open, bring an umbrella to provide you with some shade. If you want to add more atmosphere, add music to the mix and don't forget the bug spray to ward off uninvited guests.
Pack Your Trash
When you picnic in remote locations, you can bet there's probably won't be a trash can in the vicinity, so make sure you pack a trash bag for clean-up when you're ready to go. Not only will it help keep the area beautiful for everyone who wants to visit the area, but it can also help protect wildlife from eating food and trash that can cause them harm.
Make a Checklist
Plan ahead to ensure your picnic is an enjoyable, worry-free event. Make a list of food, drinks, games, and accessories that are must-haves and cross them off as you pack on the day of your adventure. Why leave things to chance when you can make sure you remember everything for your special day out.
Now it's time to start packing some delicious snacks and enjoy some fresh air and with your loved ones. What are some of your favorite picnic treaditions? Share them below.