4 Things to Know About OKC's Midtown District Before You Visit Or Move!
Tucked just a few miles north of OKC's innovative business district is the diverse Midtown neighborhood where the city's rich history meets modern amenities and breathtaking natural beauty. Midtown is where families often buy their first homes, college students get their first taste of independence, and small business owners thrive. It is home to beautiful public parks, locally-owned restaurants, chic boutiques, and a vibrant art and cultural scene.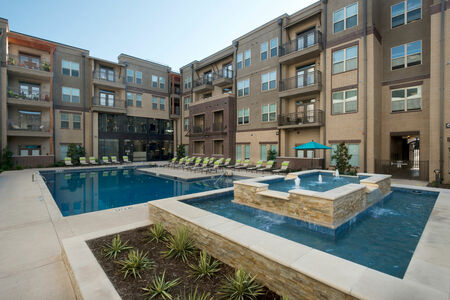 If there's a move to Midtown in your future, here are four things you should know before you get settled in:

1. Midtown is a Hot Spot for Foodies
One of the first things you'll want to do is check out Midtown's dining district. In this bustling pocket of the city, you can find everything from farm-to-table scratch kitchens, fine dining, mobile food trucks, quick bites, and modern eateries. You can find locals enjoying brunch at Eggington's or meeting for cocktails and appetizers at Prairie Artisan Ales or The Wedge Pizzeria.
If you're looking for local spots that blend great food with an Instagram-worthy aesthetic, check out The Collective Kitchens + Cocktails or Bar Arbolada. If you want to experience a taste of OKC's history, stop into one of the city's oldest eateries, like The R&J Lounge and Supper Club or HoneyBunny Biscuit.
Midtown has plenty of coffee shops, wine bars, dive bars, and breweries, as well as delectable ice cream shops and heavenly bakeries with delicious homemade goods. There are many reasons to love Midtown, and the food scene is one of them!

2. It's a Great Spot for Retail Therapy
It's safe to say that Midtown has a shop, store, boutique, or market for just about anything and everything. Of course, there are traditional shopping malls like the Culbertson Shopping Center and the Portland Plaza Shopping Center, but there's more to discover when it comes to shopping in Midtown.
There are charming sidewalk boutiques, vintage clothing stores, jewelry shops, and hidden gems selling handcrafted pottery, natural health and wellness products, and gourmet dog treats. There are various grocery stores and produce markets across the city, and it's common for locals to head to Downtown OKC on the weekends for even more shopping options. Whether you live in a luxury high-rise in the center of Midtown or a smaller suburb, you're always close to a thriving shopping district.

3. It'll Change the Way You Think About High-Rise Living
One of the coolest things about Midtown is that there's something for everyone, including real estate. You can find million-dollar estates along 7th street in Midtown, charming bungalows in the Paseo Art District, and modern high-rises in the heart of the city. College students seeking a little more freedom often choose high-rises in the neighborhood instead of living on campus. Busy professionals opt for modern apartments to be close to their jobs and the city's action. Growing families flock to luxury apartments to be close to good schools, public parks, and have access to a long list of amenities.
Apartments like The Edge At Midtown offer sprawling floor plans, upgraded design finishes, and resort-style amenities that modern renters seek out. This pet-friendly community is gated and features a business center, a state-of-the-art fitness center, a resort-style pool and hot tub, an outdoor rooftop lounge and kitchen, and a game lounge.
The best part about living in Midtown is that everyone can do it, and you'll live with a diverse group of neighbors that contribute to the district's rich culture and charm.

4. There's Always Something to Do
Midtown is much more than just impressive high-rises, trendy restaurants, and charming boutiques. It's only six minutes from the heart of Downtown OKC and a short drive to some of the city's coolest attractions, including Oklahoma City National Memorial and Museum, Scissortail Park, and The Oklahoma City Zoo. Artists can let their creativity run wild at Factory Obscura's Mix-Tape or the Oklahoma City Museum of Art. It's common to find talented artists performing in public parks and street corners throughout the city. From sporting events and concerts to early morning 5ks and weekend wine tastings, Midtown hosts various community events designed to bring people together while expressing their individual interests.

Learn More About the Magic of Midtown
Are you relocating to Midtown? You've got a lot to look forward to! It's a vibrant district of art, music, culture, great food, recreation, and natural beauty. The Edge at Midtown Apartment Homes is a pet-friendly apartment community in the heart of Midtown and offers resort-style amenities and sprawling floor plans in an unbeatable location. Schedule a tour today to find your new home in Midtown in Oklahoma City, OK!