Learn how to master your move to Federal Way, WA, to experience the city like a true Washingtonian.
Federal Way is a quaint coastal community that conveniently sits 20-minutes south of Seattle. The town offers a unique blend of public gardens, state parks, nature trails, and community hot spots. Federal Way is home to a diverse and friendly community comprised of entrepreneurs, professionals, college students, families, and retirees. If you're planning to relocate to Federal Way, WA, here are six things you need to know to master the big move: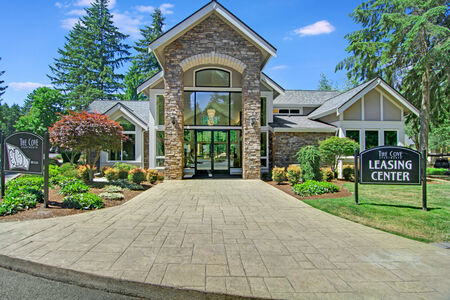 1. Great Local Eateries
One of the first things you'll want to do when you enter Federal Way is to try some of the favorite local bites! The community offers all of your beloved chain restaurants, but it's the hidden gems like Pac Island Grill and Pimienta Bistro and Bar that elevate the city's food scene. This town has it all and caters to any taste, making it a foodie's dream city! Whether you're hankering for a quick burger, tasty pub food, or want to treat yourself to authentic Mexican, Thai, Korean, or some good old fashion soul food, you can find numerous spots to satisfy your cravings. Plus, with easy access to Seattle, be sure to check out the must-try seafood restaurants downtown! If you're planning your own Federal Way food tour, we recommend starting in Celebration Park, home to many locally-owned restaurants.
If you're in the mood for something sweet or need a tasty dessert after your restaurant meal, Federal Way offers different ice cream and donut shops for a fun treat.

2. So Many Places to Shop
As you plan your move to Federal Way, you'll quickly realize that the city has a diverse retail market, gourmet grocery stores, big-box tech stores, and everything in between. Shopping centers like The Commons at Federal Way and Pavillions Center offer a unique combination of name-brand retail stores and locally owned boutiques. You can just as easily find a Target, Walmart, Best Buy, Kohls, and TJMaxx as you can a sidewalk boutique or specialty store. The local Dollar Store is perfect for finding quick household essentials on a budget, and high-end retailers throughout the city specialize in technology, jewelry, fashion, home goods, and health.
Banks, grocery stores, health and fitness shops, arts and craft stores, and shoe stores are located throughout the city, so no matter where you live, you'll be close to a store that meets your needs.

3. Beautiful Outdoor Spaces
Federal Way is a beautiful coastal city and hosts a wide variety of open green spaces, public playgrounds, state parks, community gardens, and nature trails. If you enjoy spending time in the great outdoors, you'll love Federal Way's Pacific North West culture and outdoorsy lifestyle.
During the warmer months, locals hike through West Hybloes Wetlands Park or go boating in Commencement Bay. When the weather cools down, the PowellsWood Garden is a popular place to picnic under the shade trees or fish on the Redondo Beach Pier or the Meeker Street Fishing Hole. In the winter, locals head out to Stevens Pass or Crystal Mountain Ski Resort for skiing and sledding. No matter the season, Federal Way has gorgeous outdoor spaces to help you connect with nature and enjoy life with a view.
4. Budding Art and Music Scene
Seattle isn't the only place in northern Washington with a vibrant art and music scene. The Federal Way Performing Arts Center hosts live shows, concerts, trade shows, and art banquets. There are also art and music classes throughout the city and hole-in-the-wall restaurants that offer great happy hours and live music throughout the week.
It's common to find local artists and photographers in the community gardens, looking for inspiration and a quiet place to create. There are art galleries to browse, karaoke bars to try, and outdoor music events to attend. If you're into the art and music scene, you'll fit right in!
5. Unbeatable Location
Federal Way's easy access to the heart of Seattle provides an easy commute for busy professionals and students attending local universities. However, even though Federal Way has close proximity to the city, the town still offers quiet suburbs and amenity-rich apartment communities like The Cove Apartment Homes.
Many college students who attend local colleges and universities rent high-end apartments in Federal Way instead of living on campus. With highly ranked schools, a healthy job market, gorgeous outdoor spaces, and a warm and welcoming community, Federal Way is the perfect place to call home.
6. Diverse Real Estate Market
As you drive through Federal Way, you'll notice its diverse real estate market. Beautiful new developments, pockets of bungalows, historic homes, and high rises that offer resort-style amenities and views are abundant around the city. The average home value in Federal Way is $450,000, and transplants to the area typically choose to rent before selecting a forever home. Whether you're a first-time homeowner or seasoned buyer, you can find the perfect home or apartment in Federal Way.
As you plan your move to Federal Way, WA, make sure you schedule a tour of The Cove Apartment Homes. Our recently renovated community offers gorgeous one and two bedroom homes, deluxe amenities, and is a pet-friendly community. Come see why so many students, families, business owners, and retirees love being a part of the Federal Way community!