As the weather cools and autumn creeps closer, we start to see all of our favorite fall decorations arrive. With staple pieces like velvet pumpkins, flowers in copper vases, and plaid throw blankets, you can quickly bring stylish trends into your home. Find out what we are adding to our fall interior decor collection to spruce our apartments and get into the seasonal spirit.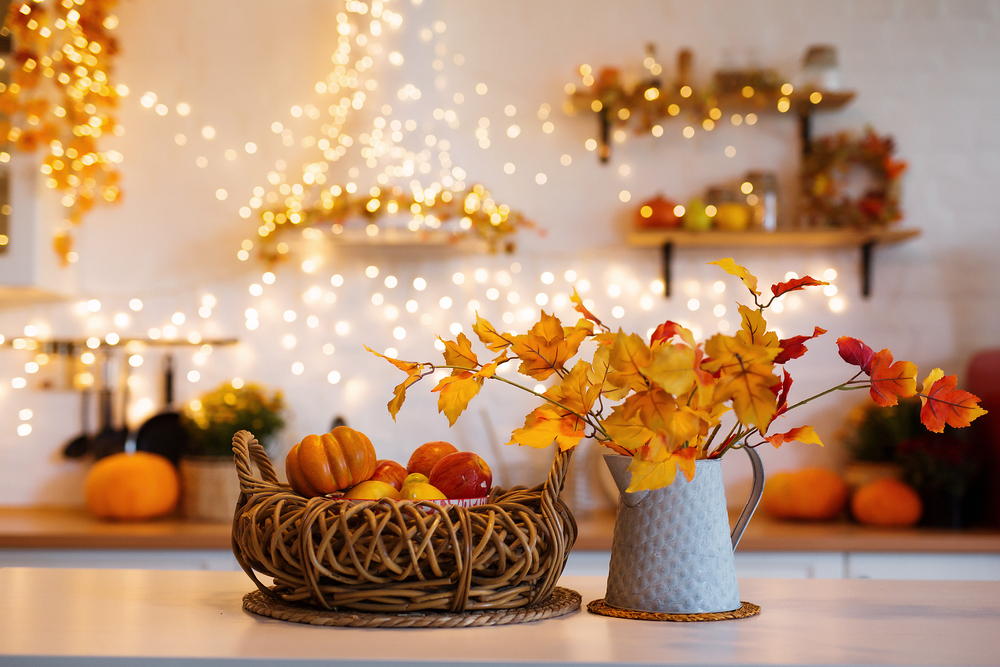 Our Favorite Fall Trends
With shorter daylight hours upon us, it's important to remember that lighting is more significant than before. Did you know Edison light bulbs have been trending for their vintage look and soft, warm lighting? Edison bulbs can go with any style and also bring a faint and calming aroma into your apartment. A perfect way to brighten a room is by adding string lights to create an ambient mood or accentuating furniture or decor with floor lamp spotlights. Grab a book and head to a cozy nook you have created with our lighting tips.
Faux pumpkins are every fall decorator's best friend. They are incredibly lightweight, durable, and are sure to last for many years. Display them as they are or give them an artsy spin by adding glitter or surrounding them with freshly fallen leaves. Want to change up the pumpkin norm? Try adding an array of material to the mix:
Bringing Fall Trends Into Your Apartment
Another fantastic fall staple is changing out your doormat to an Autumn-themed one or even adding a festive fall wreath. Make sure your home reflects the season by having beautiful autumnal flowers blooming in greenery or even bringing in some of your favorite smaller indoor plants. Several plants go perfectly with a rich, warm color palette that includes earthy browns and oranges.
It's the perfect time to change up curtains. Try adding orange plaid drapes to your windows to ensure passersby can get a glimpse of your trendy decor. Plaid has crossed over from fall's favorite go-to shirts to fabrics that will add cozy charm to any room in your home.
Of course, our neighbors are excited to see what we can use for outside fall decorations. However, the interior decor is just as fun. There is no end to the number of ways Weidner Apartment Homes can help you make your apartment more inviting during the seasonal change. Add some of our favorite fall items to your space and create a warm and cozy home for you to enjoy this season.