7 Ways to Respect and Build Your Apartment Community
One of the many perks of apartment living is residing in a close community with other people. It's also one of the challenges. It means needing to exercise self-awareness and understanding how your actions impact those around you. If you're moving into a new apartment, make sure your presence positively contributes to the existing culture and doesn't serve as a distraction or nuisance.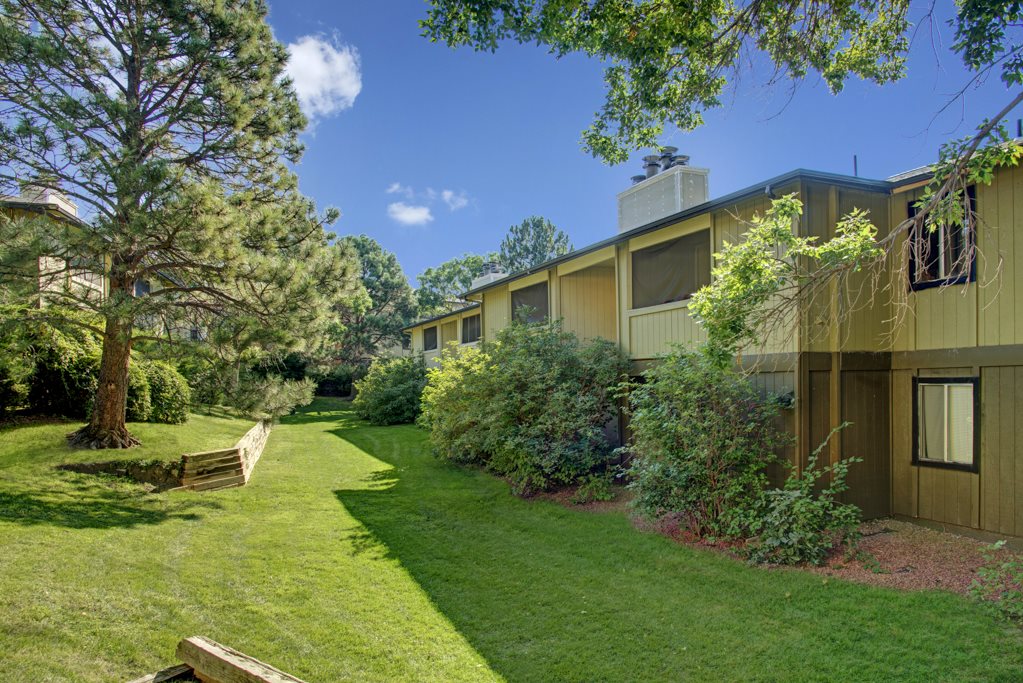 Here are seven ways you can be a good neighbor when living in an apartment
1. Introduce Yourself
When your moving truck pulls into the parking lot, you can be sure your neighbors will be peeking out their windows to get a glimpse of their new neighbors. Take the time to introduce yourself on move-in day. During your first few weeks in a new building, learn your neighbors' names and, if you feel comfortable, give one or two of them your name and number so they can contact you if needed. Be sure to also learn the names of the maintenance professionals, office staff, and others who live and work around you. You don't have to be best friends with everyone in your building, but being friendly and sociable can help you and your neighbors create a welcoming and cohesive living environment.
2. Be Noise-Aware
One of the biggest issues people have with apartments is noisy neighbors. Barking dogs, crying babies, loud music, and heavy walking/running can be distracting for your neighbors. The shared walls are thin, and your neighbors can hear more than you think. This doesn't mean you have to whisper and tiptoe through your life, but it does mean you should make an effort to reduce noise, especially during the traditional "quiet hours."
To help reduce noise from your apartment, here are some ways to limit sound travel:
Use area rugs to absorb the sound of walking

Install draft guards on windows and doors

Put up soundproofing curtains

Use bookshelves to insulate the sound in your apartment (and add charm and character to the space at the same time)
Closing windows, keeping music low, and pulling furniture away from the walls can help reduce the noise that comes from your apartment.
3. Pick Up After Yourself
Apartment living means always being cognizant of how your actions affect others. Don't be the neighbor that leaves litter in the parking lot or allows their front entranceway to get messy and unorganized. Remember that the hallways, parking lot, and amenities are to be enjoyed by everyone, and you should do your part to help keep them clean. This also goes for cleaning up after your pet. One of the best ways to make enemies in a new apartment community is to be "the person" who doesn't clean up after their pet. Most pet-friendly apartments offer clean-up stations throughout the property to make this easy and more convenient. A good rule of thumb is to treat every part of the apartment community with respect.
4. Follow The Rules
Before you sign a contract with an apartment community, you will be presented with a list of rules. Read these carefully and ask questions if something is unclear. If you disagree with a rule or policy, don't sign the contract and continue your apartment search. If you love to have people over, don't commit to an apartment community with a strict guest policy. If an apartment has a firm no-pets rule, don't try to sneak in your German Shepard. Know the rules and follow them. Be considerate about quiet hours, laundry etiquette, parking rules, guest policies, and rules regarding how you can decorate your space. Trying to fight these rules will only create animosity between you, your neighbors, and management.
5. Communicate
One of the best ways to be a good neighbor is by having open and honest communication between you, the management team, and your neighbors. If you're going to have a few people over, give your neighbors a heads up beforehand and let them know everyone should be gone by 8 pm. If the sound of your upstairs neighbors' kids running around prevents you from sleeping, approach them kindly before reporting them to management. If rent is going to be a day late, communicate this to the office. Honest communication with your neighbors can prevent misunderstandings and create a more enjoyable living situation.
6. Practice Laundry Etiquette
If your apartment community offers laundry services, you must follow the basic principles of laundry etiquette. Keep these things in mind when sharing a laundry space:
Prepare before you get there. Sort laundry in your apartment so it's ready to be washed when you arrive.

Clean up any messes you make. Clean out the dryer's lint filter, wipe up any detergent spills, and only use the laundry room garbage for laundry-related trash – not your household trash.

Use a timer to make sure you're back in time to switch your laundry around. There's nothing worse than needing to use a washer, but someone else's laundry is just sitting there.

Don't touch other people's laundry. It may be tempting to move someone's laundry from the washer to the dryer so you can use the machine, especially when you're in a hurry, but don't. Be patient and give the person a few extra minutes.
7. Get Involved
One of the best ways to be a good neighbor is by getting involved in your community. Attend a scheduled resident event, host a neighborly game night, or organize a neighborhood clean-up project around the building. Bring treats to new neighbors, offer to teach/host classes for your community, or ask management how you can volunteer. This not only allows you to meet new people but also helps establish a sense of pride and ownership within your community.
Come Meet Your New Neighbors
If you're moving to the Colorado Springs area, there's a modern apartment community just waiting to welcome you home! Retreat at Austin Bluffs Apartment Homes is a gorgeous apartment community with spacious floor plans, five-star amenities, and friendly neighbors. Schedule a tour today to check out these upgraded apartments in the heart of Colorado Springs, CO!