We love a good deal when shopping! Dollar Tree and Dollar Store are some of the best places to buy goods at a great price; they also offer an abundance of decor items and DIY projects to help step up your interior design game. Keep reading to discover ideas that will make your Weidner apartment look great without breaking the bank.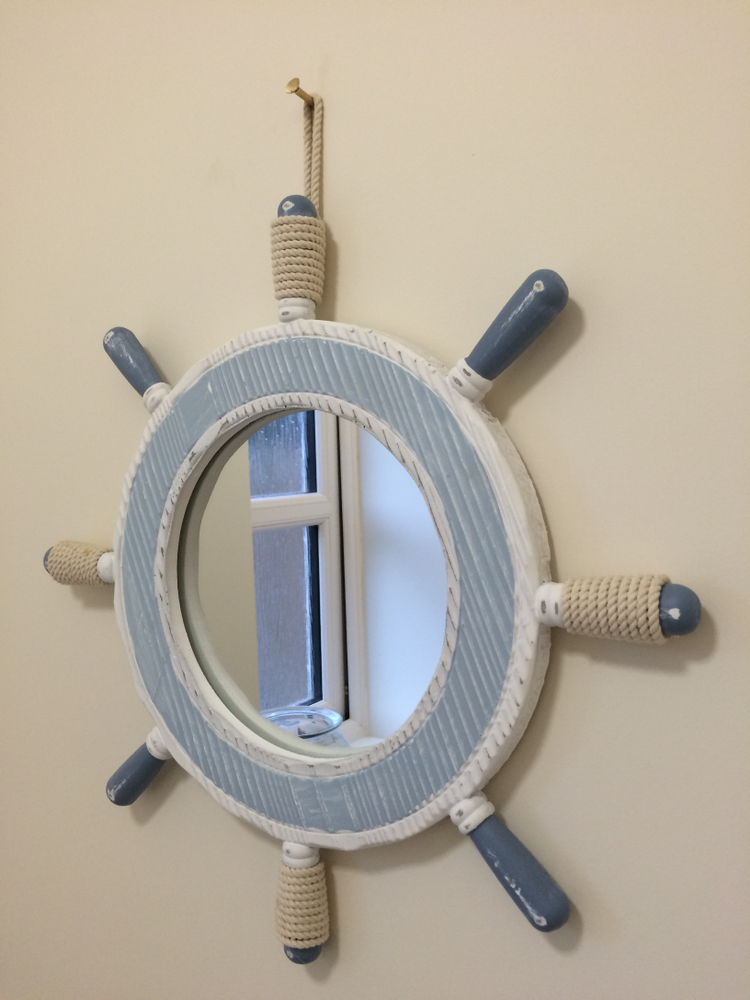 Ship Wheel Mirror
One of the most aesthetically pleasing DIY projects we have ever seen from Dollar Tree items is the ship wheel mirror. Simply head to the store and grab the following items, some of which you might already have at home:
10" Round Mirror
8 Large Screwdrivers (These come in packs of 2)
Sandpaper
White Paint
Sponge Brushes
Nautical Rope
Black Foam Board
Hot Glue Sticks
Hot Glue Gun (Not Sold at Dollar Tree)
Painter's Tape
Scotch tape
Super Glue
Scissors
Twine
Start by removing the mirror from its frame and sanding it down, as well as the screwdrivers. Next, paint the frame and the screwdrivers white. Once dry, take the nautical rope and attach it to the frame. Then, take the mirror and trace it onto the foam board, cutting it out once complete. Take the screwdrivers and hot glue them to the foam board, creating pie slices. Glue the foam circle onto the frame and mirror, and it's done!

Rope Blanket Basket
We love this project to create a trendy storage solution for your laundry. Try making this boho-chic rope blanket basket with the necessary items below:
Rope
Laundry Basket
Hot Glue Gun (Not Sold at Dollar Tree)
Hot Glue Sticks
Scissors
Start by securing the end of the rope to the bottom outer edge of the laundry basket using the hot glue gun. Wrap the rope around the circumference of the basket, occasionally dotting it down with some hot glue. Once you reach the top, cut the rope and secure the end with some glue, and fill the basket with your favorite cozy blankets!
Are you ready to try these two awesome Dollar Tree decor ideas? Let us know how it goes in the comments below, or tell us about your favorite decor hack. Let's get crafting!