Does your monthly budget allow you to purchase iced coffee daily? Probably not! We get it – coffee is a delicious necessity these days, and while a five-dollar drink doesn't sound terrible, it can really add up. Instead of giving your money straight to Starbucks, we recommend making your own drinks at home; this way, you can save money, customize your coffee, and become your very own barista.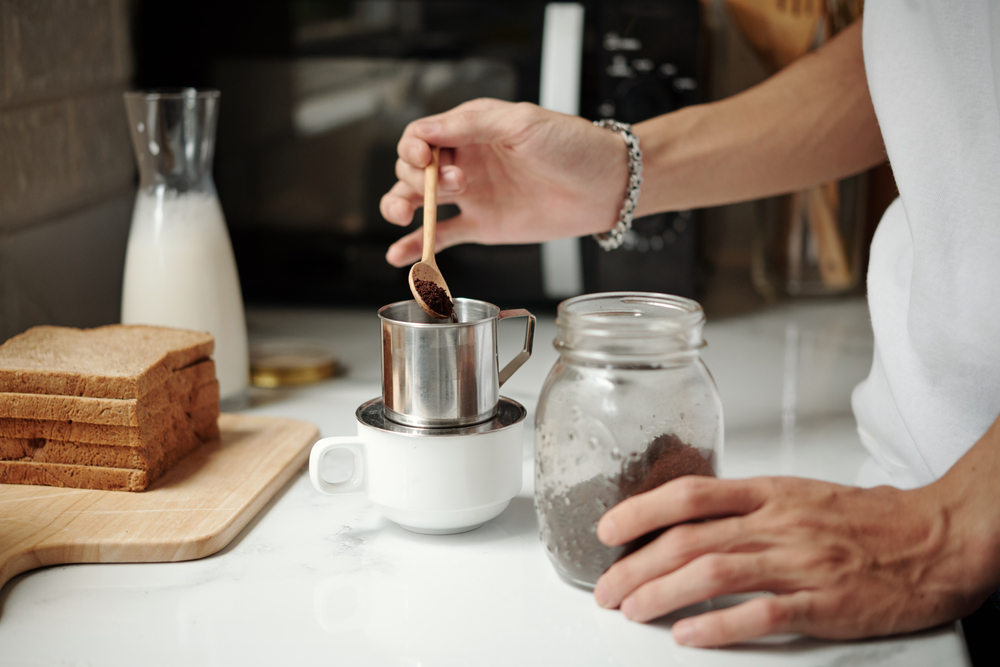 Copy Your Favorite Drink
The crazy thing about your favorite frappuccino and iced coffee is that they are so easy to replicate at home, and many people do this. Just search for your regular drink order on Youtube, and we can almost guarantee that you will find a tutorial on how to make it yourself. Plus, you probably have most of the ingredients already in your kitchen.

Invest Upfront to Save
Just like buying anything else, you will save money when you buy in bulk. If you know that you will be making coffee daily, invest in buying a bunch of everything you need ahead of time. It's not like you will ever buy too much coffee! We also recommend investing in a good coffee maker that does everything you need. Take a look at the price tag and then divide it by the cost of your favorite Starbucks coffee to figure out how many drinks you would have to make to have the machine pay for itself. The answer will surprise you!

Get Creative
While you might be used to drinking plain black coffee at home, that doesn't mean it has to be the standard. Get creative in your kitchen and try making something new. There is an art to making drinks just like there is to cooking, and the only way to learn is to experiment. Each day, try making a new coffee or adding a new ingredient. Pretty soon, you will be a pro!
Are you ready to start saving money by making coffee at home? We sure are! If you are already an at-home barista, be sure to share your favorite recipe with us in the comments below.