In mid-May 2022, Weidner Apartment Homes and eight other organizations proudly pledged donations to fund Providence Supportive Housing's first phase of its new development, Providence Alaska House.
Providence Alaska House aims to provide shelter for elders with significant health conditions experiencing homelessness in Anchorage, AK. This center will be a permanent supportive housing facility in Anchorage's Midtown neighborhood, and the entire development is projected to be completed in 2023. Immediately after completion, tenants can move into the facility and experience their required shelter and care.
The first phase of the development is a four-story, 51 studio unit supportive housing facility. The structure will include additional support spaces for social services, like case management consult rooms, a reception area, administrative and service provider offices, exam rooms, and a computer lab. Communal areas such as a common laundry room and gathering spaces will also be included. The total development budget for the first phase is $20.5 million.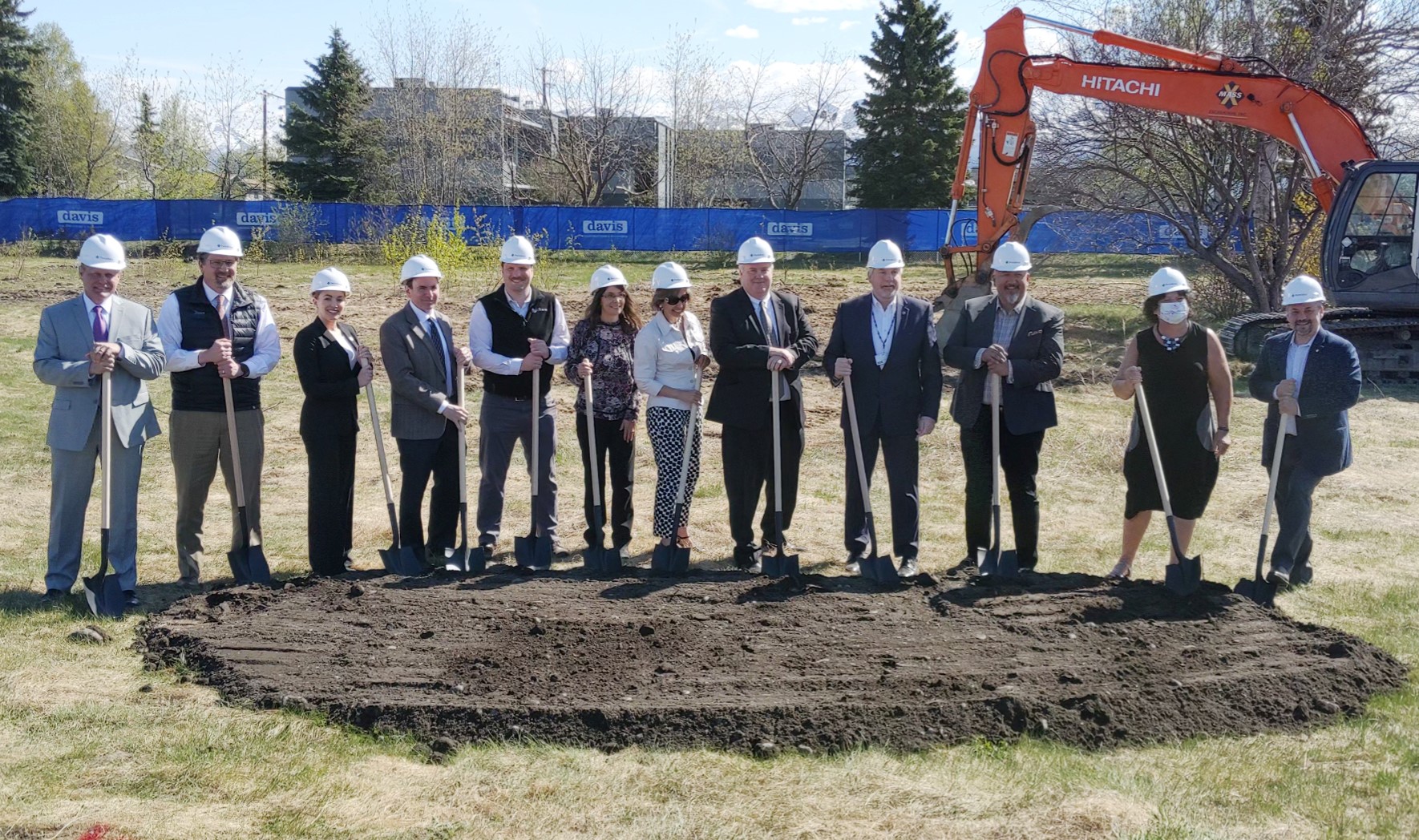 On Tuesday, May 17, 2022, Weidner and the other contributors and donors attended a ceremonial groundbreaking event at the future location of the facility at 4900 Eagle St., across from Providence St. Elias Specialty Hospital.
Weidner's V.P. of Government Affairs and Public Relations, Greg Cerbana, shares the facility's impact and why Weidner chose to support Providence Alaska House. "Providence Alaska House could provide a great next step for people exiting another care facility we donated to and are part owner of called Sockeye Hotel. The Sockeye Hotel cares for medically fragile seniors and folks with complex medical issues that are experiencing homelessness and are not appropriate for regular shelter beds."
"After they are stabilized and can leave the facility, they may be eligible to stay in this permanent supportive housing program. Providence Alaska House will be a critical part of a healthy system of services and interventions for sensitive groups experiencing homelessness. Having the opportunity to be on the ground floor and support this project is truly gratifying work." Said Greg.

About Weidner Apartment Homes
Founded by W. Dean Weidner in 1977, Weidner Apartment Homes is a real estate investment and management company, recognized industry-wide as an efficient provider of quality rental homes and a creative developer of new housing. To provide the benefits of regional and economic diversity, their properties are located in Alaska, Arizona, Arkansas, California, Colorado, Minnesota, North Dakota, Oklahoma, Texas, Utah, Washington, Wisconsin, and Canada. The company is headquartered in Kirkland, WA. For additional information, visit https://www.weidner.com/ or e-mail [email protected]