If you have an extra bedroom in your apartment, you may wonder what you should do with it. Many residents choose to set up a guest room for those occasions where friends and family spend the night. This is a great use of that extra space and will give your apartment that finished feeling. Keep reading to discover everything you need to set up a guest room.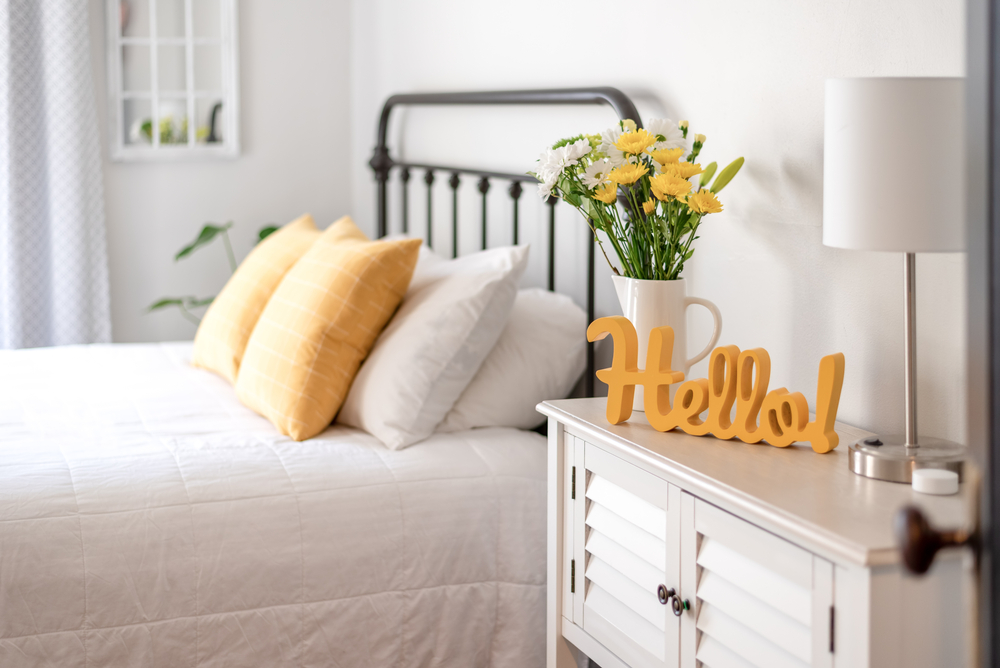 Start With the Essentials
Start setting up your guest room with the essentials! The most important thing is, of course, the bed, giving your guest somewhere to sleep. Consider first the size of the bed. A twin-size bed won't take up too much space, but is it large enough for a guest to sleep comfortably? Be sure to add any other necessary furniture, such as a bedside table and dresser. Your guest room should match the aesthetic of the rest of your home, so ensure the theme carries through.

Set Up an Overnight Basket
Prep your guest room with an overnight basket for any last-minute guests. This basket should include anything t guests might need if they didn't have time to pack. We recommend stocking it with items such as a toothbrush, makeup wipes, towels, and single-use shampoo and conditioner. Your guests will greatly appreciate this thoughtful gesture that will improve their stay.

Stock Up On Extras
Most people view their guest room in a similar setup to a hotel. This means that it's essential to stock up on extras. It would help if you had multiple sets of blankets, pillowcases, towels, etc., to help with cleanliness. Depending on how often your guest room is used, this might not be essential, but having extras is always a nice feeling.
Are you ready to turn your extra room into a guest room? We recommend starting with the essentials, setting up an overnight basket, and stocking up on extras. Do you have any questions about this setup or perhaps some words of wisdom for your neighbors? Share your thoughts in the comments below.