No matter how large your closet is, there's still a chance that you will run out of storage space. Some people love buying clothes, and the size of your wardrobe shouldn't dictate what you purchase. If you are starting to run out of closet space, keep reading for some great ideas that will help you make the most of your closet.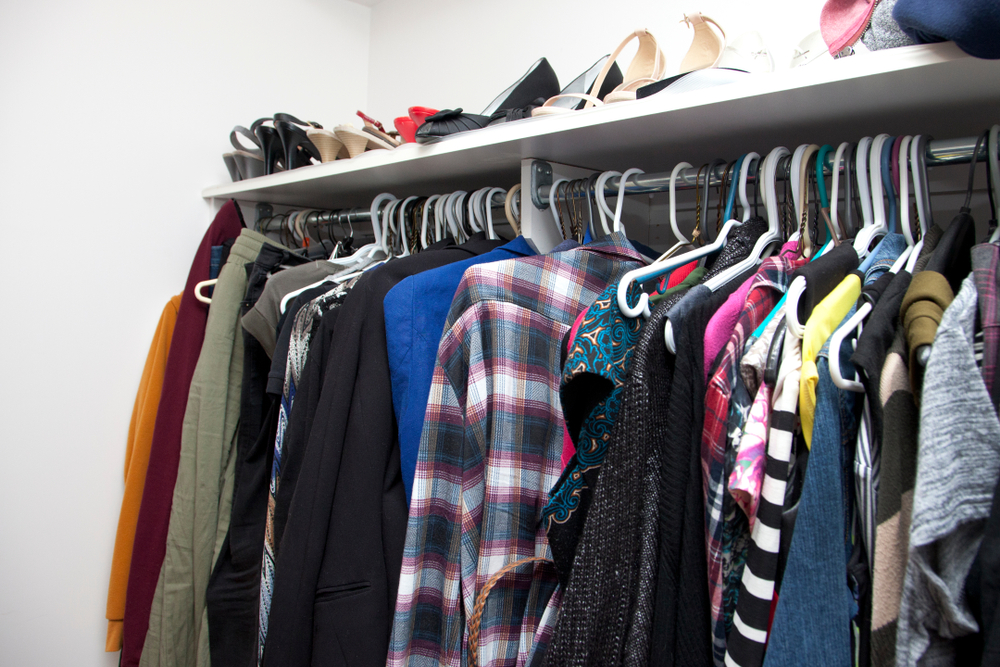 Get Creative
Just because your closet has one bar to hang clothes on doesn't mean that's your only option. We recommend getting creative with the space you have. There are plenty of unique hangers that will allow you to hang more items. If you have a walk-in closet, be sure to put the back of the door to good use with an over-the-door hanger. You can add shelves, dividers, and much more into your closet space.

Store Around Your Bed
Your bed takes up a huge portion of your room, so put it to good use. There is plenty of dead space in and around your bed that you can use to store clothing. Invest in a bed frame that has overhead storage or drawers underneath. While it might cost a little bit more upfront, it is truly an investment in your organization and peace of mind. If you don't have a storage bed, you can still utilize the space underneath it. You can use vacuum-sealed storage bags to pack away seasonal clothing that you don't need year-round.

Get a Free-Standing Clothing Rack
Many stores, such as Target and Ikea, sell free-standing clothing racks. Move your most-used clothes to the rack for easy access. You can even use the clothing rack as a room divider; if you invest in one with wheels, you can cart it around as you figure out what to wear. This is a great way to make more space in your closet while adding a new level of convenience to your home.
Don't stress if you are running out of space in your closet; instead, get creative, store around your bed, and get a free-standing clothing rack. These simple solutions will go a long way in making the most of your space. If you have any other helpful tips, feel free to share them in the comments below.