Thanksgiving is just around the corner, and if you're like us, you are probably already decorating! While many home decor stores offer a beautiful variety of household items, we are definitely fans of DIY decorations. Thanksgiving is all about being thankful for the things you have, and what better way to celebrate this concept than by making your own decorations? Keep reading for some great ideas to help you get into the creative spirit.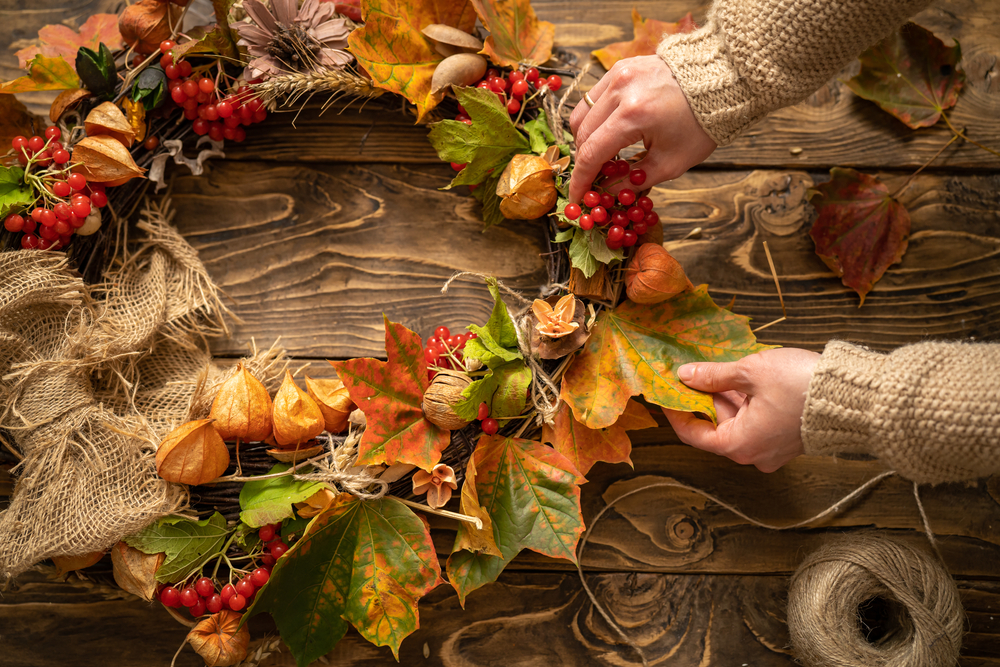 Focus on the Natural Elements
When we think of Thanksgiving, we instantly think of the natural elements to decorate our homes, such as the falling leaves, the cornucopia, and the bright color palettes. Many of the aspects that you will want to decorate with can be found in nature or even at craft stores. Our essential list includes leaves, burlap, acorns, and ribbons. Stock up on these elements and utilize them to spruce up everything in your home, from vases and candleholders to wreaths and centerpieces.

Change the Color Scheme
The colors that come to mind when thinking about Thanksgiving are red, orange, yellow, and brown. While you probably don't want to completely change the entire color scheme of your apartment, you can find nice, subtle ways to incorporate these colors. We recommend switching out things like pillowcases, towels, and wall art to better represent the holiday. Because these colors are so bright and vibrant, a little will definitely go a long way.

Make a Thankful Wall
Thanksgiving is all about being thankful, and why should we wait until the holiday itself to start celebrating? A fun way to show gratitude all month long is to make a thankful wall. Simply clear some space, create a DIY sign and fill the wall with sticky notes! Each day, be sure to add a few sticky notes to the wall and write on each one something you're thankful for. At first, this challenge will be super easy and generic, and the notes will say things like "friends, family, food." Still, as time progresses, you will have to look for specific things to be thankful for, giving you a whole new appreciation for the little things you might generally overlook.
Are you ready to start decorating for Thanksgiving? We sure are! Use these helpful tips to get started, or share your own in the comments below!