Are you already meal planning for the holidays? Or, maybe you have some favorite cold weather dinners that you are looking forward to making?
No matter what your cooking goals are, you could probably benefit from some tips and tricks on how to improve your skills in the kitchen. These tips are beginner-friendly, but we are sure that more experienced cooks will also appreciate these reminders!
Here are 5 ways that you can improve your skills in the kitchen!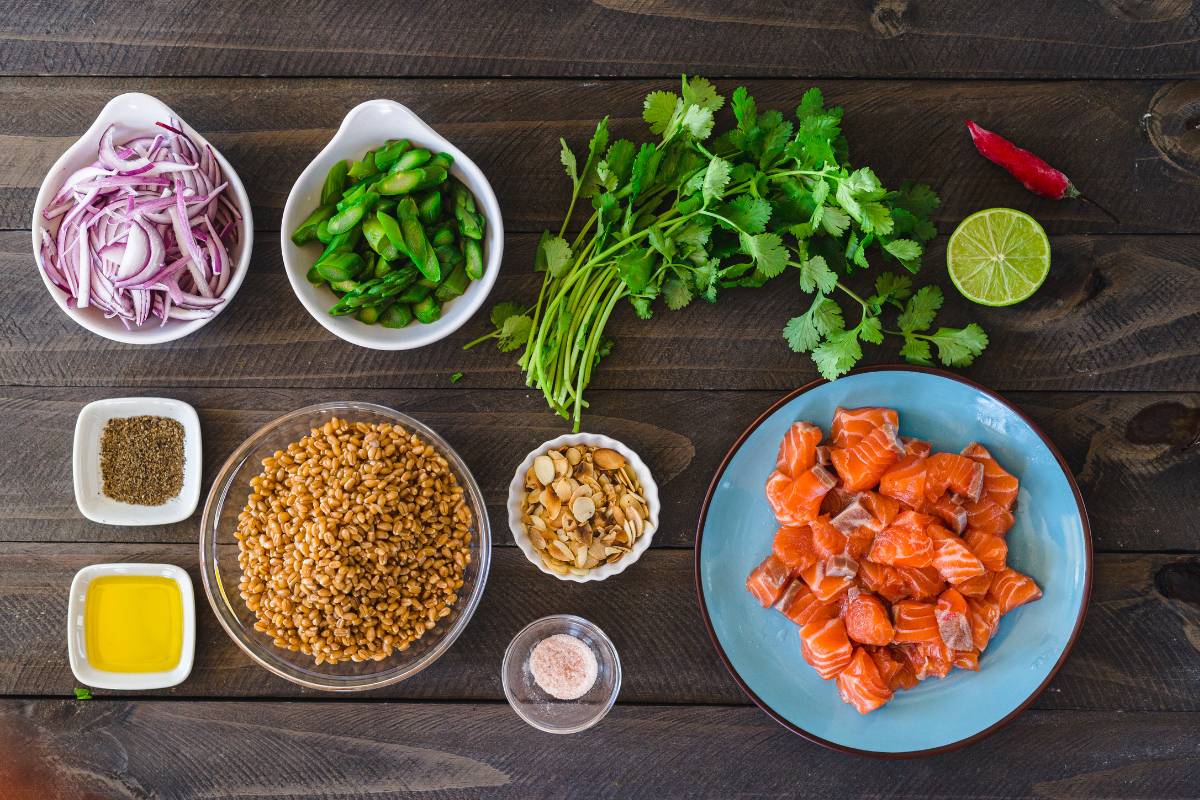 Sharpen your knives
Did you know that dull knives are more dangerous than sharp ones?
When your knives are not properly sharpened, you use more force, which can lead to more serious injuries if your hand slips. If you really want to improve your chopping skills in a safe, professional way, then invest in a knife sharpener to keep all of your tools in tip-top shape. You will be amazed at how much quicker you are able to prep your vegetables once your knives are up to par. You may even find yourself enjoying prep work more!
Implement mise en place
Mise en place is the practice of measuring and prepping all of your ingredients prior to cooking. This is especially handy when you are following a more complicated recipe, or if you are really tired. You won't forget to add all of your spices, and you won't be rushing around to find an ingredient at the last second. This means that you are also eliminating any potential chaos that may ensue from said rushing.
This method can lead to extra dishes, but overall it is a really great, organized way to approach cooking.
Clean as you go
How do you combat the extra dishes that accumulate from implementing mise en place?
Clean as you go! This is a great way to minimize your post-cooking cleanup. It also keeps you in the kitchen while everything is cooking, rather than walking off, getting distracted, and potentially overcooking your dish. You will definitely be grateful at the end of your meal when all you have to do is load your plates and utensils into the dishwasher and call it a night!
If you really don't like cleaning as you cook, consider trying out some one-pan meals to limit your dishes in another way!
Use a kitchen scale when you bake
Do you have trouble with your baking recipes not turning out exactly the way they are meant to?
Try using a kitchen scale to measure your ingredients, rather than a measuring cup. Using a scale will ensure that all of your measurements are precise, which might just be your problem. You might even find that you prefer this method of measuring over the traditional cup method.The best part is that kitchen scales do not have to be a big investment, so your baked goods will be perfect and you won't break the bank!
Follow cooking guides online
There are thousands of cooking tutorials, lessons, and guides online. If you dedicate a few meals a week to following the teachings of other cooks and bakers, you might be surprised at how much your own skills have improved. Consider starting with basic videos like how to chop vegetables in a uniform way, and work your way up to more advanced skills and recipes. This way you won't overwhelm yourself or lose interest from starting beyond your current skill level.
We hope you all benefit from these tips and continue to enjoy your time in the kitchen. Whether you like to cook or bake, you will definitely benefit from these tips if you are not already implementing them into your cooking routine!