When you're looking for a new apartment, there are many things to consider. You want to make sure it's in the right location, compliments your lifestyle, and has the amenities you want and need. However, one of the leading apartment deliberations is the bedroom count.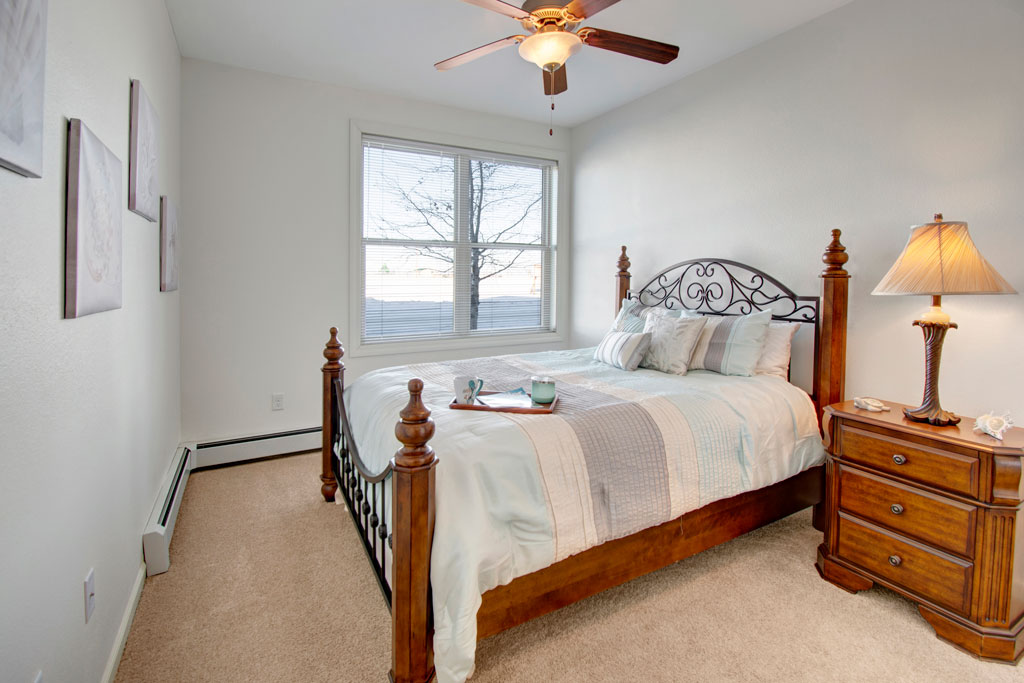 If you're looking at apartments, don't rule out the options with one more bedroom than you need. There are many creative ways to use that spare bedroom to improve how you use your space significantly. Consider upgrading to a slightly larger apartment and using the spare bedroom for the following options.
1. Home Office
With the recent surge of remote work, a home office is becoming a must for many professionals. Instead of propping your laptop up on the dining room table, convert the extra bedroom into an office. Furnish it with a desk, comfortable chair, and storage options to create a workable space. Be intentional about the light fixtures you use to limit the glare on your computer screen, and decorate in a way that will help you focus while fostering creativity and productivity.
2. Home Gym
While many apartments have shared fitness centers, sometimes you want to work out in your own space. If you're an avid exerciser, having easy access to your weights and workout equipment can make doing what you love even more convenient. If you're starting a workout routine, having easy access to your home gym will limit excuses and help keep you on track. Although your downstairs neighbor may not appreciate a full gym above them, you can find several quiet and low-impact exercises to stay fit without leaving your apartment or causing disruption.
3. Guest Room
When hosting guests, it's nice to have a comfortable and dedicated place for them to stay that's not your couch. A guest room can be as straightforward or elaborate as you'd like, as long as it has a comfortable bed and a place for guests to put their things. If you have frequent visitors, a guest room can be the perfect option for that spare bedroom.
4. Hobby Room
If you've picked up a new hobby over the last year or two, you may be looking for a space to store your things and work your craft. Maybe you started painting or drawing, perhaps you've finally created that YouTube channel or you've gotten into video games, sewing, yoga, or you want a sunny place to put all of the plants you've managed to keep alive. Whatever your new hobby or interest is, the spare bedroom can be a place to express yourself and keep it all organized so it's not spilling out into the rest of the apartment.
5. Dressing Room/Extra Closet Space
Even in the most spacious and modern apartments, the bathroom is usually the smallest room in the house. If you need more room to get ready in the mornings, consider using the spare bedroom to extend your closet. You can use the space to set up a vanity or put in an extra dresser or a hanging clothes rack, so there's more room for your wardrobe. Hang mirrors, install decorative lights, and use creative storage hacks to give yourself more room to get ready in the mornings. Even though Apartments like Prairie Pines at The Ridge in Williston, ND, come with ample closet space, having an extra room could change the way you organize your clothes and prepare for the day.
6. Second Living Room
The living room is the heart of the home and where you entertain the most. But sometimes, the main living room can't accommodate everyone's needs, which is when a second living space comes in handy. Convert the spare bedroom into a place where you go to watch sports, decked out in memorabilia from your favorite teams. Or, turn it into the ultimate movie room where you can store your expansive DVD collection and fill the space with comfortable seats. Or, don't install a TV and use this secondary living room as a place to write, journal, read, or play games.
7. Playspace
Sometimes, families with kids have to get creative in utilizing the space in their apartments. Transform a spare bedroom into a kid-friendly play area, where they keep all of their toys and books, so they're not all over the living room. You could decorate this space with their favorite colors and themes and enjoy the luxury of closing the door to avoid the mess. The "Ridge" floor plan at Prairie Pines at The Ridge Apartment Homes works perfectly for this idea, as the open-concept floor plan has 1,291 square feet of living space with two bedrooms on one side of the home and the third near the living room.
Start Your Apartment Search Here
Whether you're planning a move to the quiet town of Williston, ND, or a big city like Seattle, you want to make sure your modern apartment suits your lifestyle. Don't eliminate larger apartments with an extra bedroom from your apartment search, as there are plenty of creative and valuable things you could do with the extra space. If you're ready to start your apartment search, schedule a chat with us today! You're one call away from finding your home sweet home at Prairie Pines at The Ridge Apartment Homes.